Learn how to decorate the guest bedroom with style and substance. By definition, a guest room is only used on occasions, but that doesn't mean that your spare room should be an afterthought. After all, your guest suite is likely to host some of the most important people in your life, and the more comfortable they feel in your home, the more pleasant the visits will be for everyone.
Like a well-designed master bedroom, the best guest bedroom ideas feel comfortable and welcoming, while also stimulating a sense of relaxation. Unlike the master bedroom, the guest room is not a full-time space, which opens it up to the opportunity to have fun and surprise.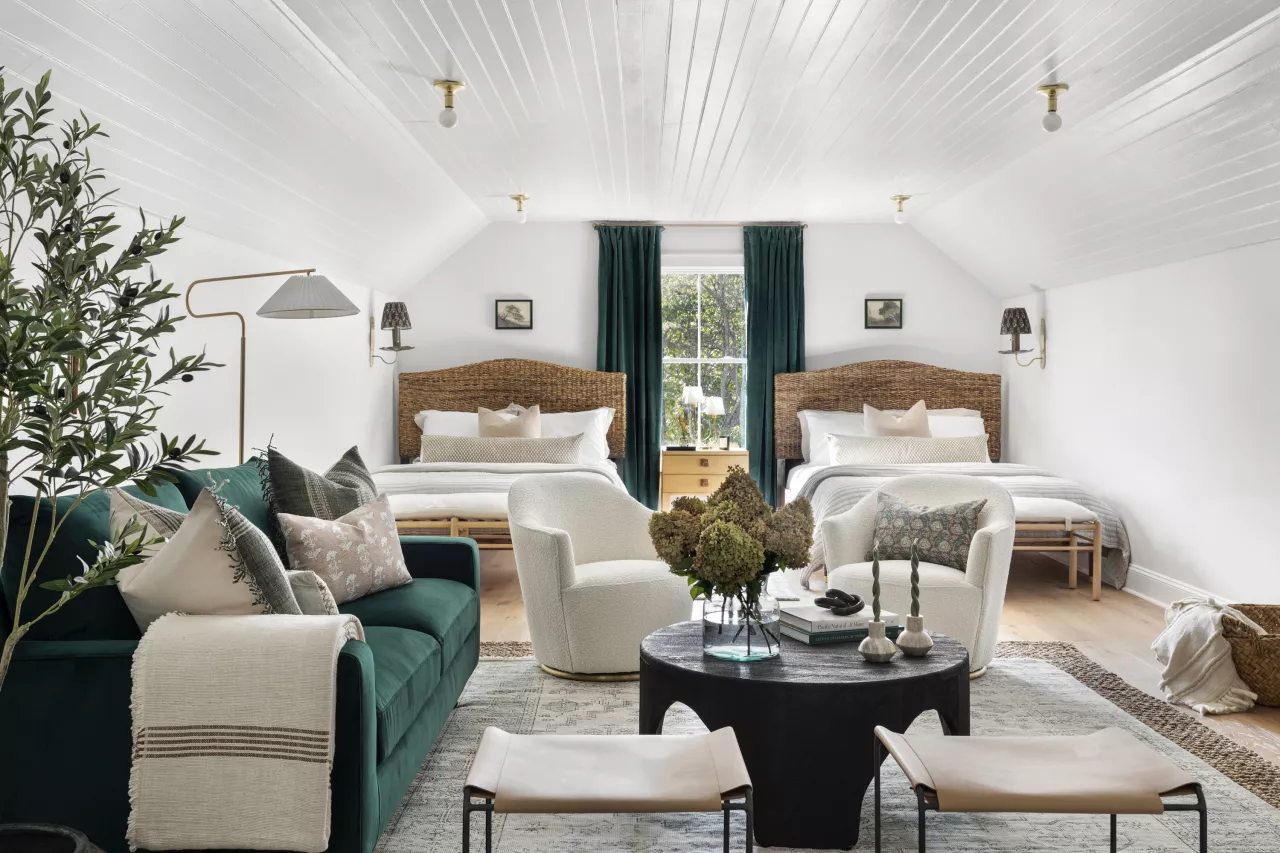 Guest bedroom decorations
Creating a space where relaxation and intrigue coexist requires a thoughtful effort, but this is exactly what designer Lauren Sullivan from WellXDesign set out to do in the spare room of her client's house in Virginia. Here, she guides us through the completed space, sharing her tips on how to decorate an absolutely memorable guest bedroom.
Think in layers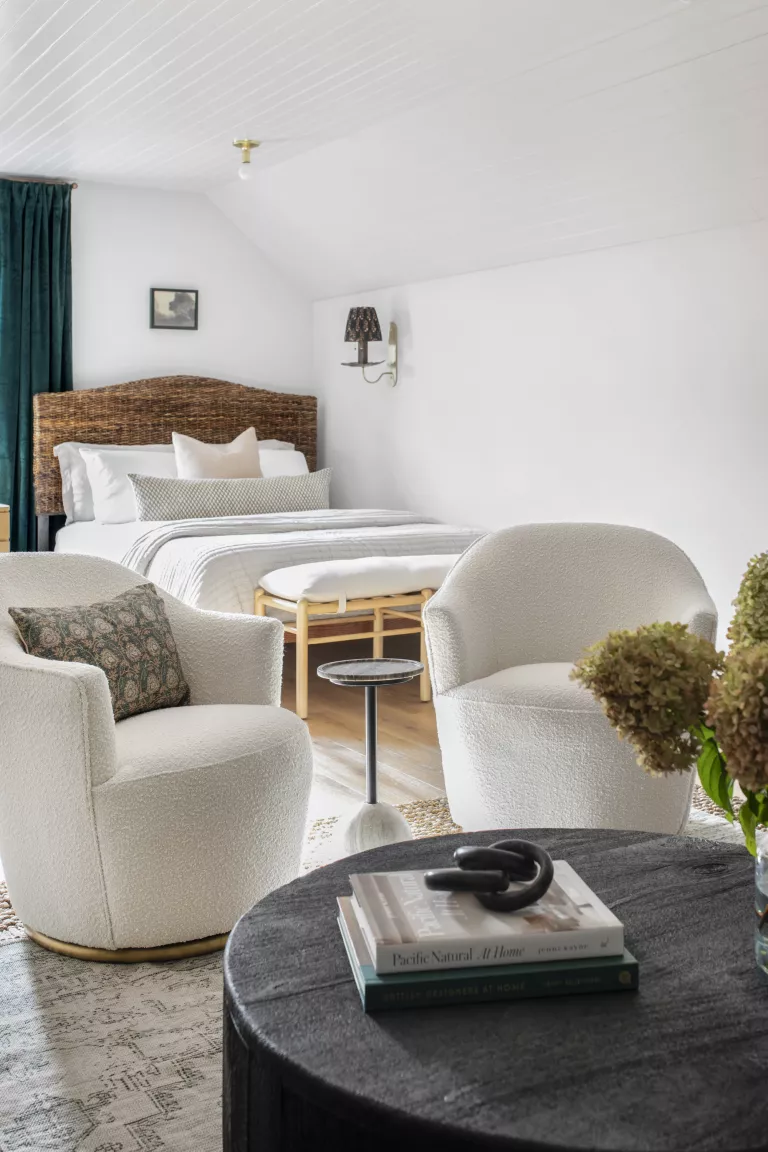 Layers create dimension and help bring the space to life. We have collected everything from carpetsand pillows to bedding accessories and lighting in this guest suite resulting in a balanced and cohesive space, as the decorators say without layering, the room will be completely empty without a soul.Details are also the key.If you are looking for ways to add layers to a space, don't forget to look for opportunities in what I like to call the Fifth Wall, better known as the ceiling.We added a bead board to the ceiling to attract the eye upwards and provide additional texture and depth. He also used a semi-gloss finish to distinguish the ceiling planes from the walls,"
Add vintage pieces-guest bedroom decorations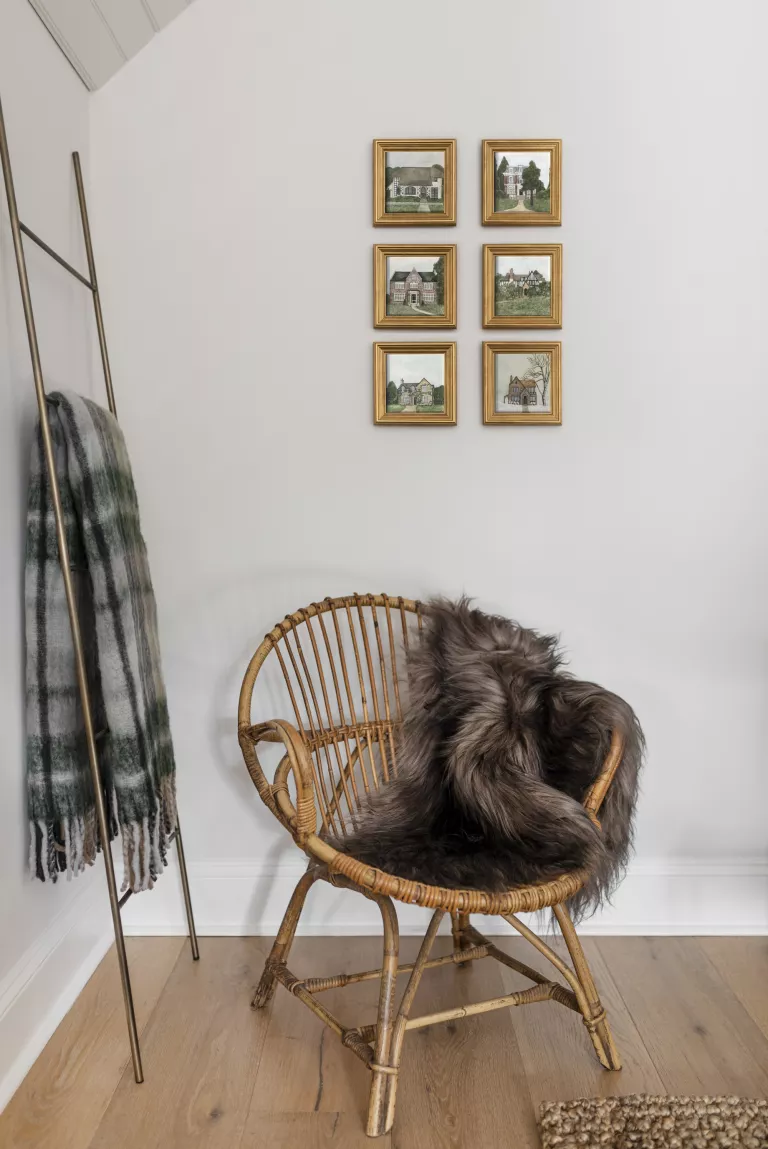 Decorators prefer that each space should have at least one antique piece, and this guest suite was no exception. Antique items make the space look unique, timeless and well - assembled-not to mention getting vintage is a sustainable practice that gives new life to these vintage pieces."Among the old items obtained from Sullivan for the space are an antique brass table lamp from 1stdibs and a mid-century European straw armchair.
Make it luxurious, but livable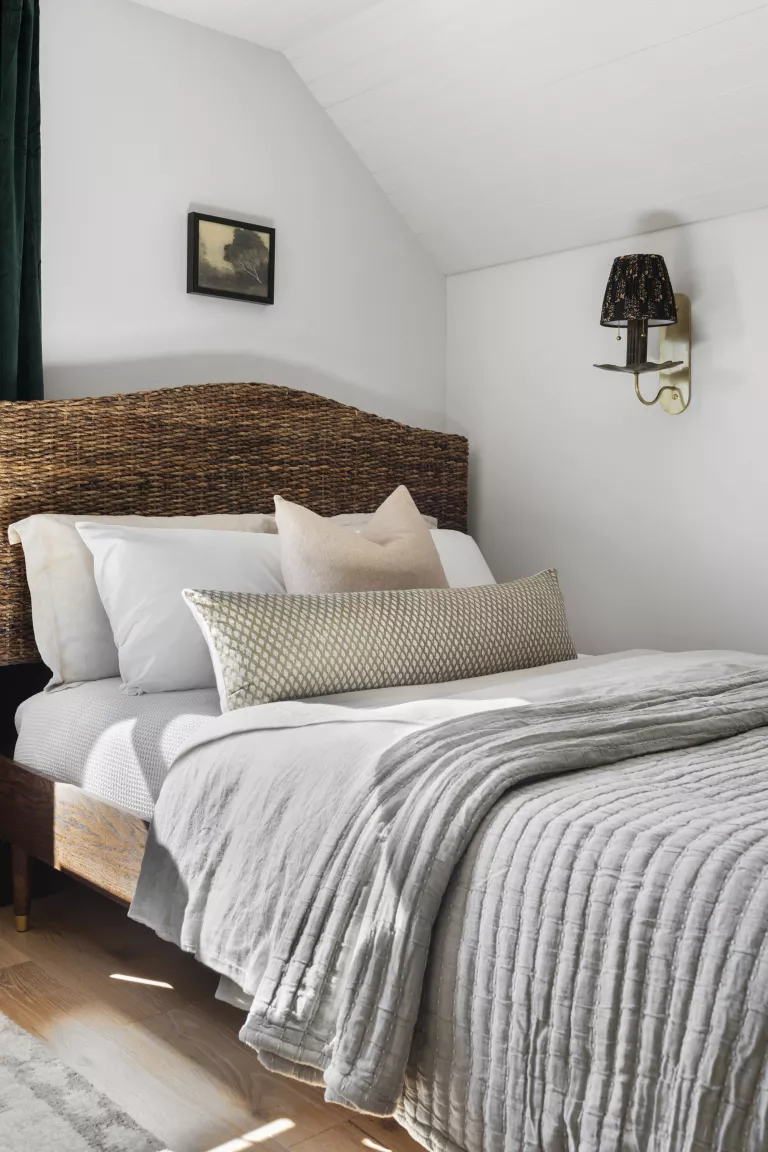 While guest room ideas should definitely be beautiful, the room should also be attractive enough that guests are not afraid to ruin it.We have included a mix of high and low pieces for this space that will be used again and againby visiting friends and family. We wanted to create an organized, but ultimately comfortable space where nothing is too precious to use.The quality of bedding is important for everyone, including your guests. We have invested in luxurious furnishings to give guestsa truly elevated place for rest.
Add a small living area, if space permits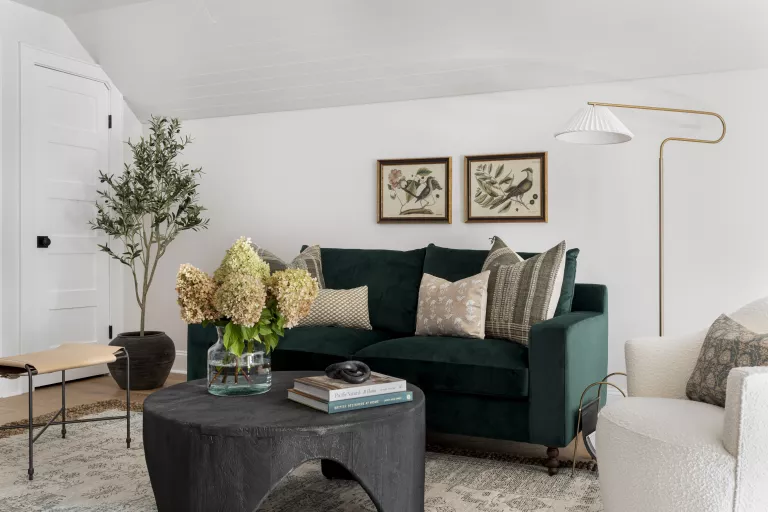 Since the area of the guest room shown in the photo above is spacious, the area has been divided into sleeping and living sections so that the guest suite can serve multiple purposes. We have also made sure to provide space for luggage racks and have included swivel chairs that will give friends and family flexibility whether they want to talk, watch TV or even read a book facing the window, explains the designer.
The living area does not need a full-size sofa and a coffee table either. A chair in the corner of a small room can easily serve as a reading corner, or a desk and chair can double as a place for guests to get work done.
Adding some accessories and planting-guest bedroom decorations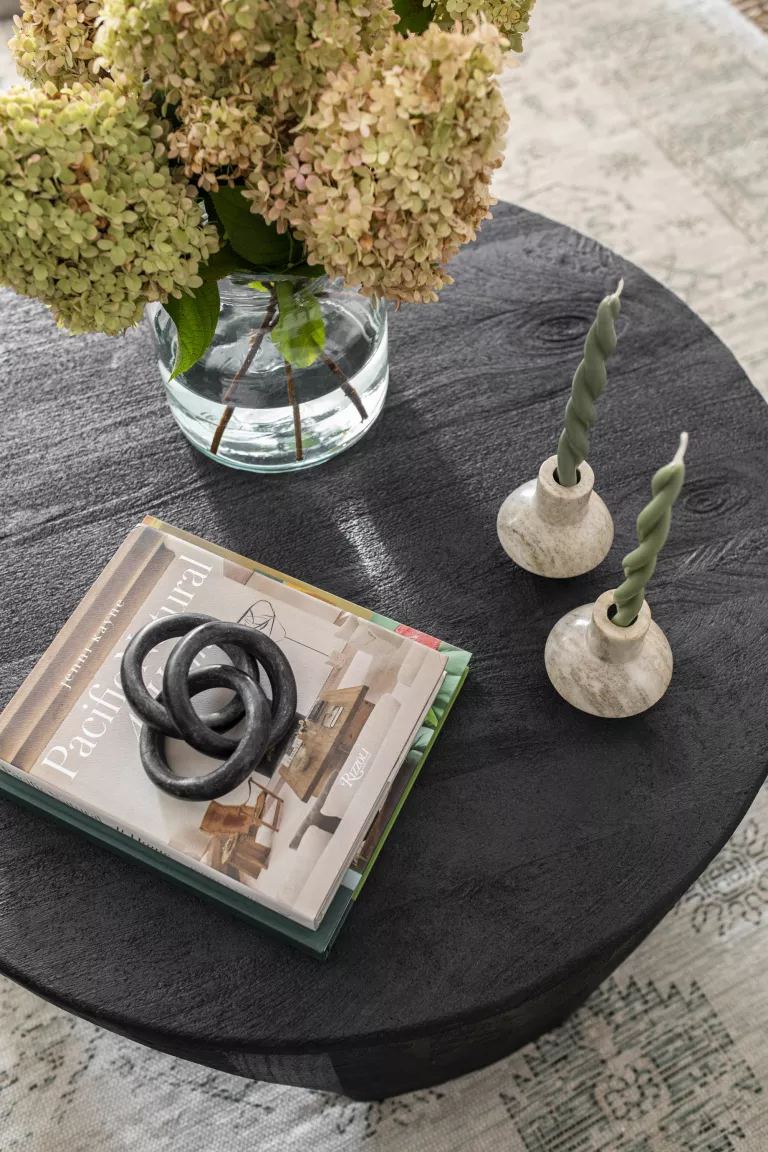 Nothing adds warmth and vitality to a space that is quite like texture. Varied textures and patterns are one of the favorite design tricks of interior designers, they add dimensions and make your eye move around the room. Some of the decorations incorporated into the Sullivan guest suite include wood, marble, jute, velvet, brass, linen, wool, Buckley, woven cotton, leather, iron and straw. Mixed styles also contribute to the feeling of multi-layered living.And whatever you do-do not forget to add greenery to your guest's space, nothing adds texture and welcomes guests more than fresh flowers and greenery.
Give guests something to talk about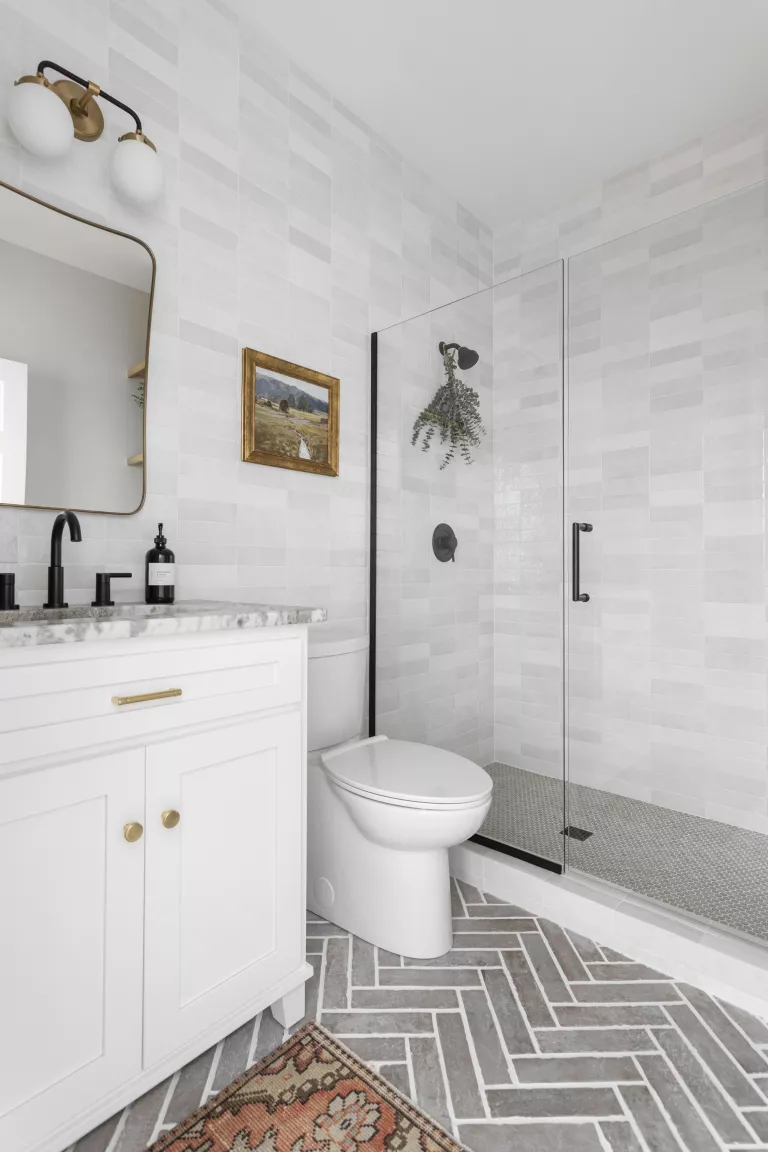 In a space that can be easily overlooked, look for ways to make a lasting impression on your guests.The guest bathroom next door offers a luxurious atmosphere reminiscent of a boutique hotel. And in the bedroom, the designer avoided the cozy lighting of handmade sconces and retro-inspired compositions.We have replaced the construction-class recessed lighting with bare-bulb flush mounts to bring a nostalgic touch to the cozy attic. The lighting in this guest suite can be flaunted because lighting is like the jewelry of a space where good jewelry and lighting can either make or break the inner beauty of a place.
In conclusion, we can say that it is known that some spaces we do not pay any attention to and often focus on the master bedroom, salon and living roombut in fact, when you have an additional room and decide to make it a guest room, it is preferable or must also think about the comfort of your guest and strive to work for humiliation.
So we SMD decorations in Turkey did a search on some Arab and foreign sites and brought 6 tips to make your guest room special.
Guest bedroom decorations