Designing children's bedroom decorations can be a decorative trap - we are often persuaded by the current obsession of children with colors, cartoon heroes and sports teams to design their bedrooms in such a way that they may be dated before the final touches are added.
So when thinking about children's Room Ideas, How can you create a scheme that satisfies them but has a long life, practical and decorative at the same time lies in creating a beautiful and tidy space that lasts from childhood to university and will certainly be fun and lasting for each of your children.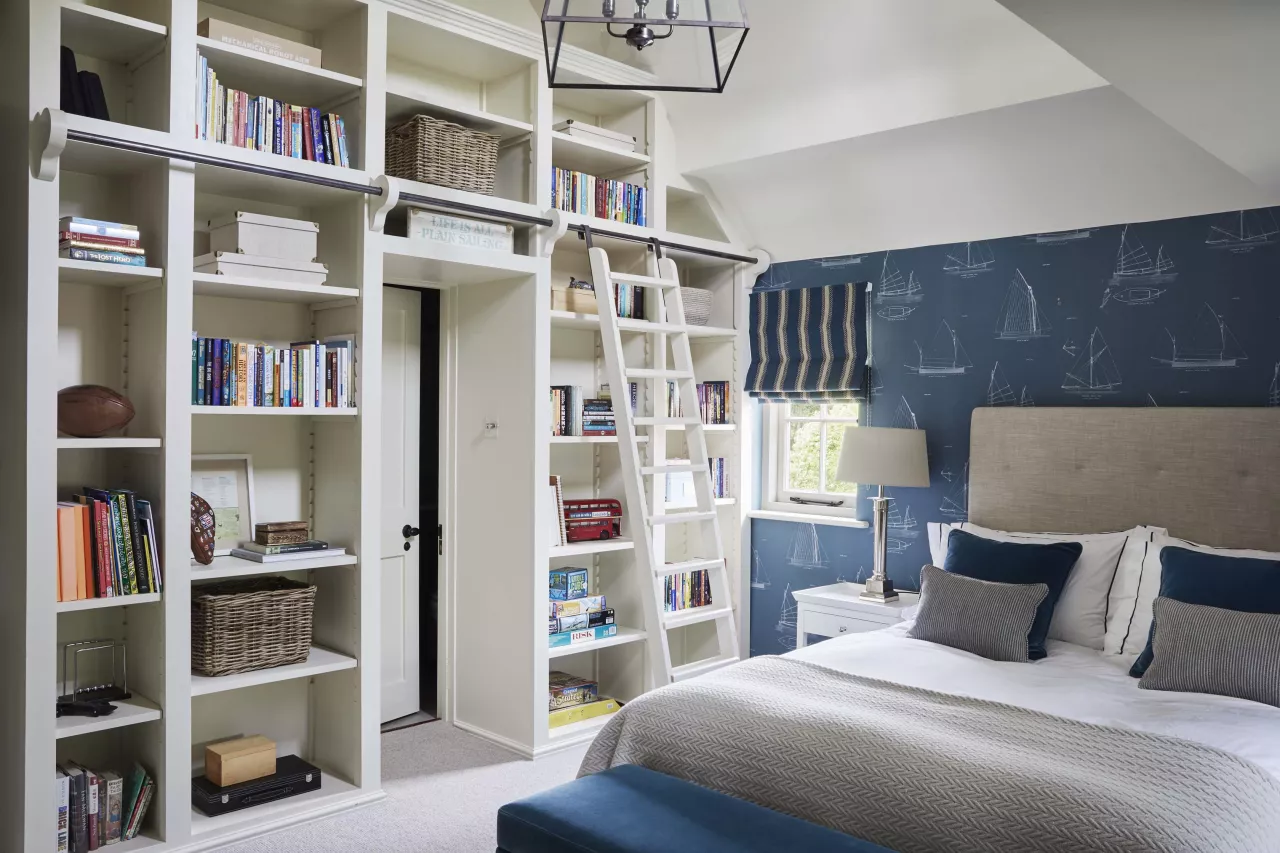 How to make a children's room warm
To make the children's room cozy, it is important that you furnish it as you would any other living or sleeping space in your home.
The layers, of course, can include duvets, pillows, blankets, covers, but it is also important to add rugs for comfort underfoot. And don't ignore bedroom lighting ideas as these can add layers of light that can be very attractive and practical as well. Choose lamps of warm colors and the children's room will quickly become cozy.
Children's bedroom decoration ideas
Here we have prepared for you from SMD decorations in Turkey some steps that you can follow when making decorations for your children's rooms that can be lost with them until they grow up, balanced in colors and also accessories follow us...
Design children's bedrooms in neutral colors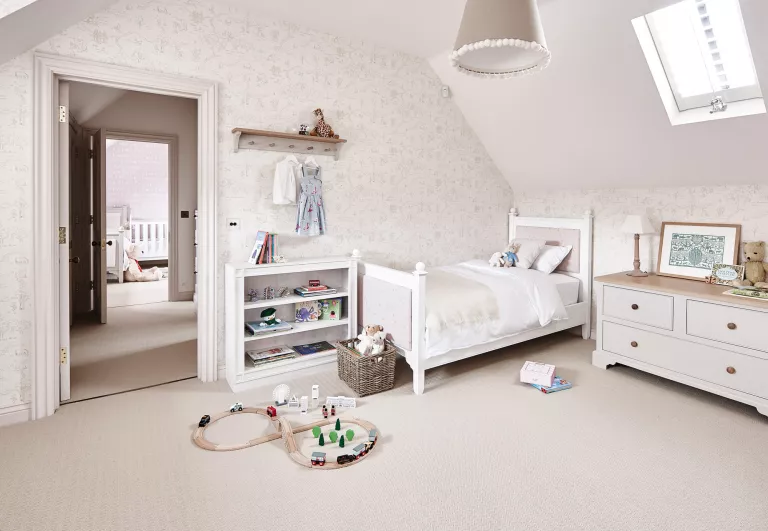 Emma advises designing a children's bedroom when it contrasts sharply with the decor of your home as a whole.
When designing children's bedrooms, it can be difficult to achieve the right balance between playful and timeless designs at the same time, so the best place to start is to think about the design of the rest of the house, and make sure that this room is consistent all the time.
This may include the color palette, materials used, textures. From here, you can start building a welcoming and fun bedroom for your child that will withstand the encroachment of days and time and will last for adulthood.
Avoid trends when designing children's bedrooms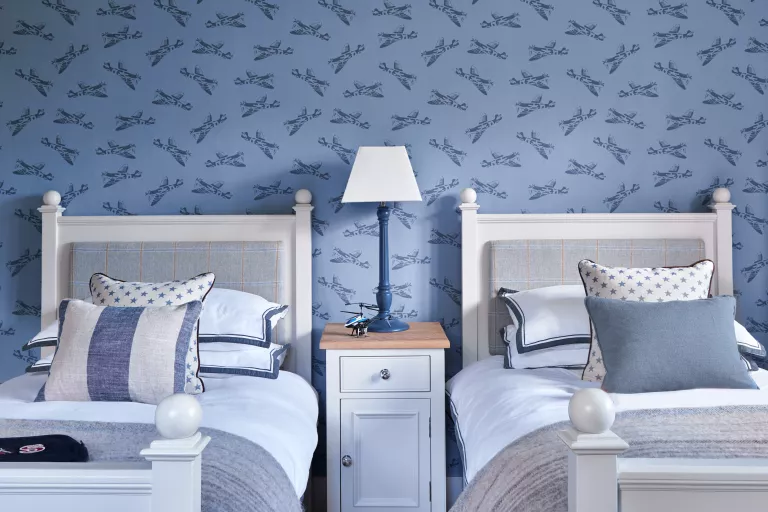 Are you thinking about kids bedroom wallpaper ideas or kids room paint ideas Think smart.
"Where possible, we recommend avoiding covering your child's bedroom with a heavily themed decor that is difficult to change. Instead, why not choose a lightly textured wallpaper that will serve as a neutral and characterful background for the space
For example: - " decorations with such designs - sailing boats, flowers and even airplanes work well."
Design of children's bedrooms with twin beds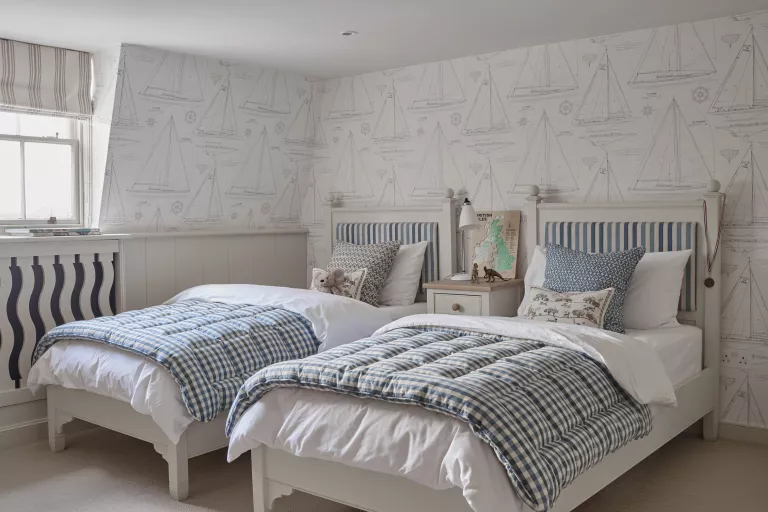 This design logic applies especially when you are looking for shared bedroom ideas, or for small bedroom ideas for children. Or for those who need a quiet and comfortable space at the end of the day. Likewise, if you have a playroom, it makes sense to keep your child's bedroom clutter - free - from toys to schoolwork-if you can. This will allow you to design a bedroom for a child related only to sleep and rest - or quiet reading.
Soft upholstery replacement
Design of children's bedrooms with a single bed and a mattress.It is in this design that scattered pillows, bedspreads and bedding are easily updated when your child grows up and his tastes change, keeping the basic essence of the room in harmony with the rest of the House.
Artwork is also a great way to personalize a space. A younger child may prefer colorful pictures with a lot of texture, while a teenager may choose posters, artwork and more neutral photographs.
Consider a workspace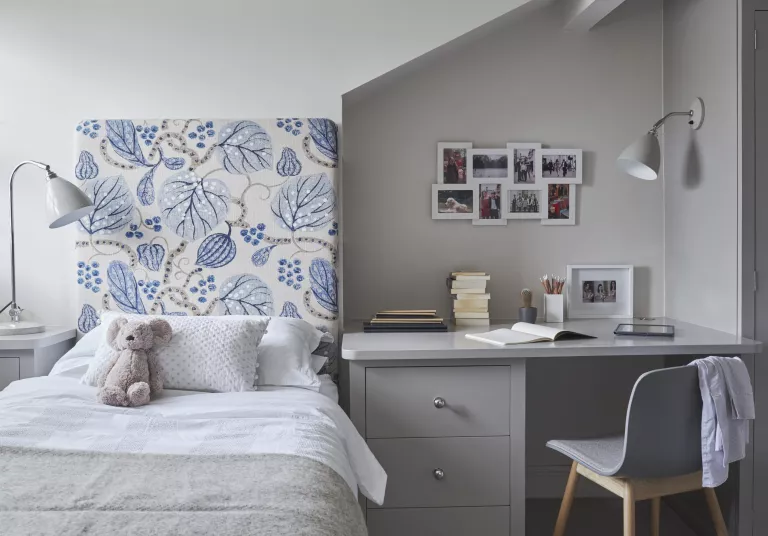 When it comes to lighting, it is important to integrate a desk lamp into the space. This encourages your child to enjoy reading independently. You may also consider installing a reading space inside a custom joinery. This can be easily updated in an office to complete school work and hobbies when the child grows up, decorators advise a wicker basket or a small set of bookshelves is a practical and attractive way to store books, school materials, Arts and crafts, making it easier for your child or teenager to access.
Make it satisfyingly comfortable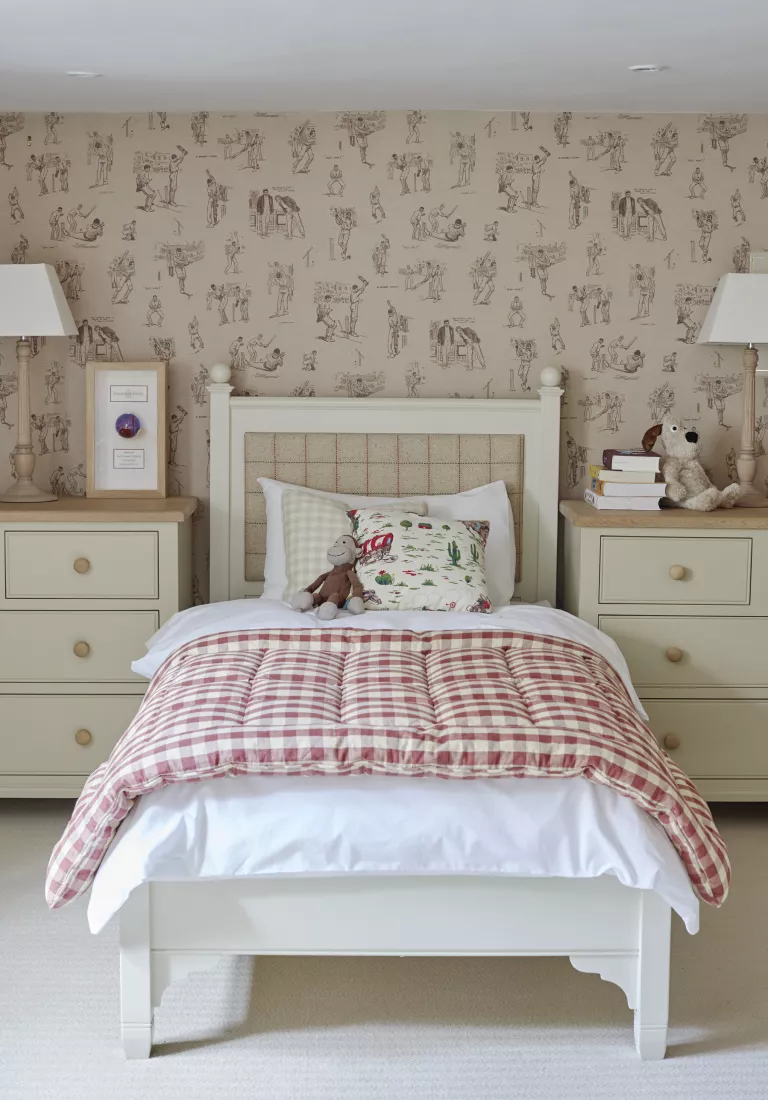 Bringing the same principles into the design of children's bedrooms as you do into the design of your own bedroom will ensure that their room is a haven just like yours. So, while you might focus on keeping it tidy, you should also consider mood lighting - table lamps are ideal - and layering, such as quilts and pillows. The idea is that they will be attracted to their bedrooms to relax.
Maximize floor space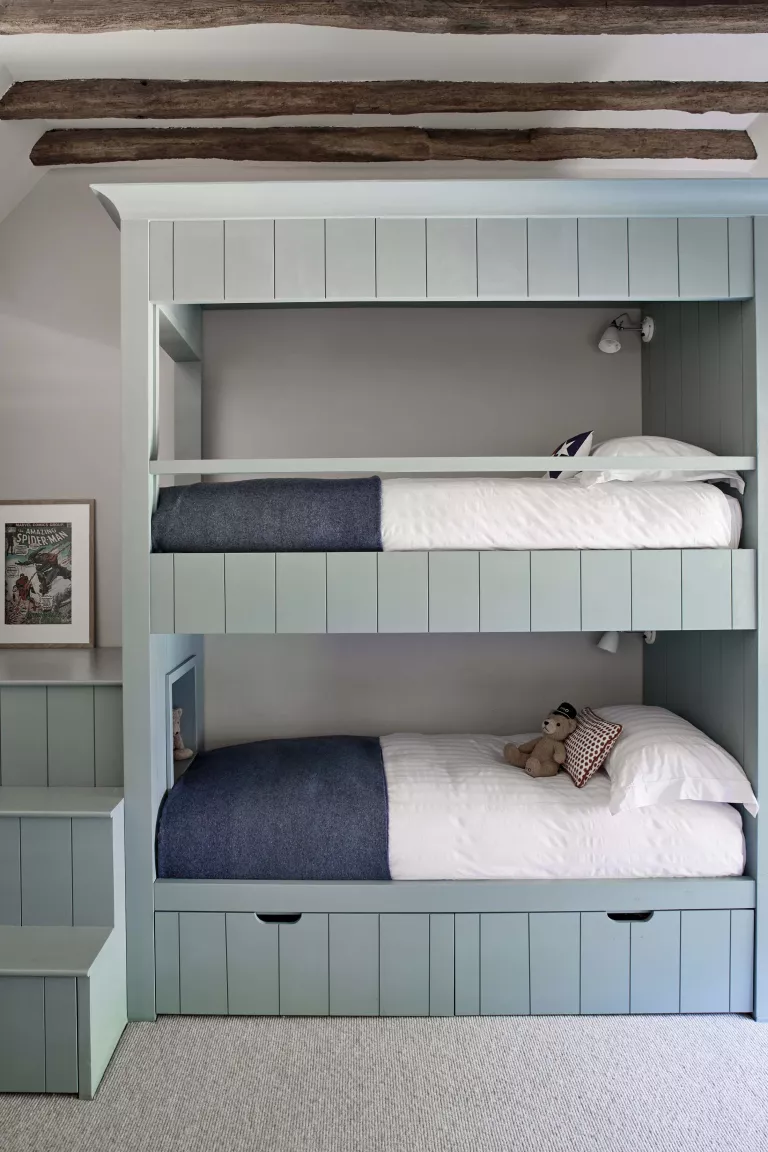 Loft bed ideas are a must-have in a small bedroom, but even if it's not a shared space, think about it for children who like to regularly host a dinner sleep. Of course, you can also leave space under the raised bed for a study or reading space - this is a great way to increase the space in square feet.
Achieve maximum storage
When designing children's bedrooms, prioritize bedroom storage ideas that will grow with them. This includes cabinets with adjustable shelves, hanging spaces, drawer space under the bed and a lot of shelves. When they are young, shelves in particular can host, for example, toys and manufactures; as they get older, they can give way to books, schoolwork and gaming equipment.
Where should the bed be placed in the child's bedroom
The bed in the child's bedroom is generally placed on the focal wall - usually that bed is opposite the door of the bedroom itself. You do not need to push the crib into the corner - although this is the best way to increase the floor space.
Alternatively, the crib can be placed centrally on the focal wall to facilitate access to it from both sides.
This can also allow you to place storage units around the bed.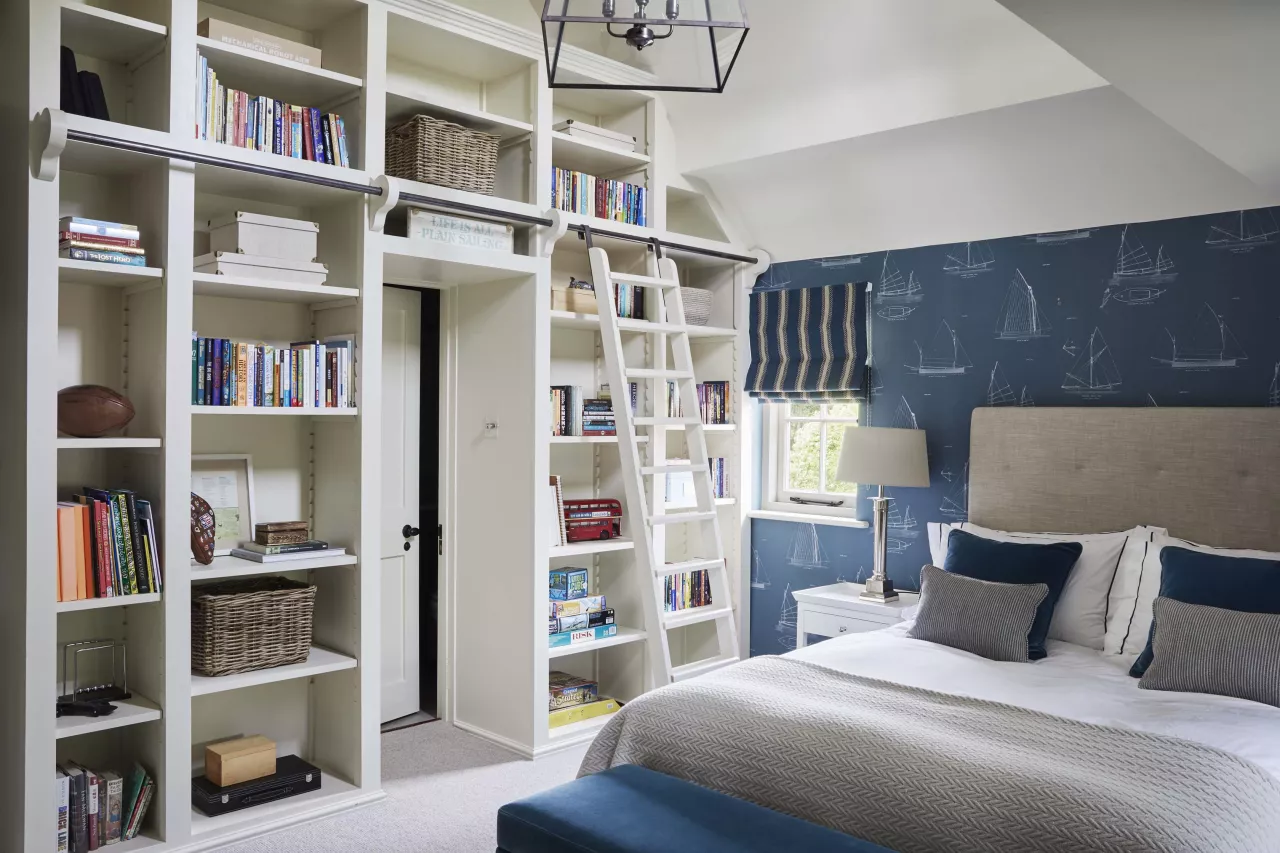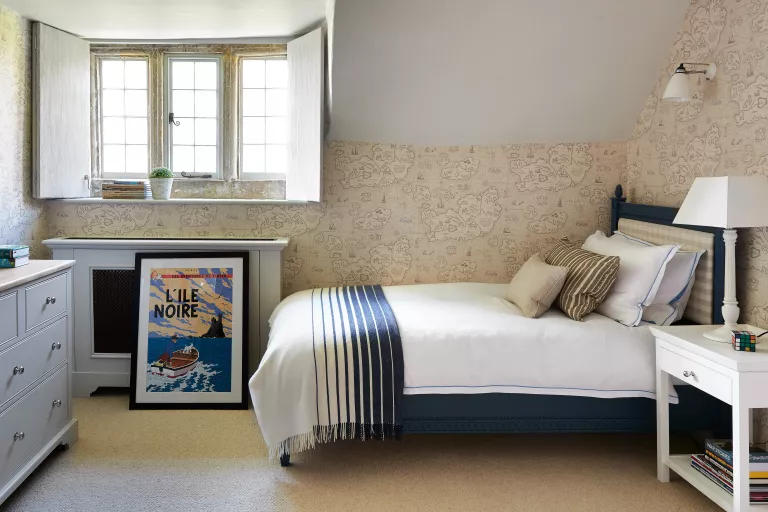 Children's bedroom decorations 2022