We talked to fashion experts to find out about Bedroom trends 2021 and beyond. While the classics still stand-crisp, high - quality bedding, good lighting, and practical clothes storage-there are some cool new looks and bedroom ideas for next year that you'll want to embrace.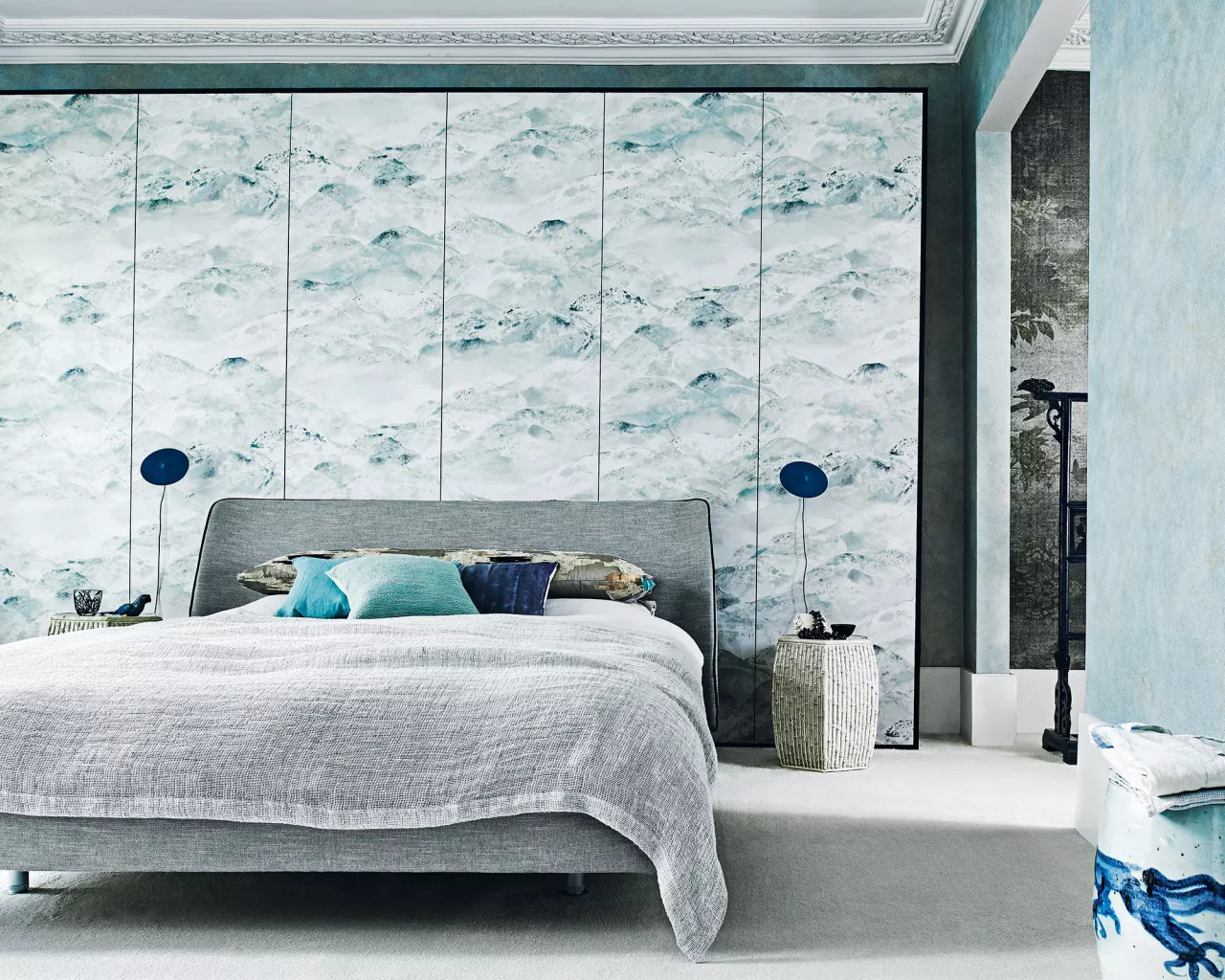 What are the bedroom trends for 2021
The bedroom should be a cozy haven for rest and Recreation.
More and more customers are opting for long and curved shaped headboards that are paired with rich patterns and colors to solidify their interior design scheme.This once again proves that bold tones can be as comfortable as muted shades.
The main colors include rich red and orange, mustard yellow and bold green, with blue continuing to prove its popularity. Nature-inspired prints are also essential, with floral and foliage-inspired prints to bring an element of the outdoors to the interior.
We are also moving towards increased customization when it comes to design. The custom-fitted sides of the beds with built-in power points and wireless charging provide storage of essential items that people need at hand.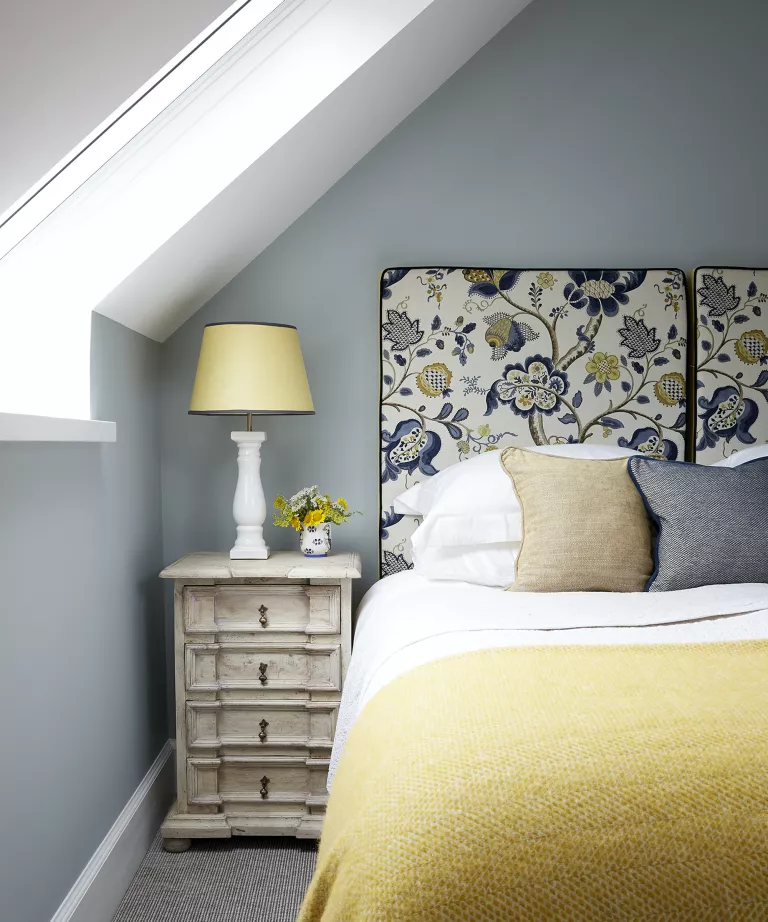 Interlocking wall lights are hanging.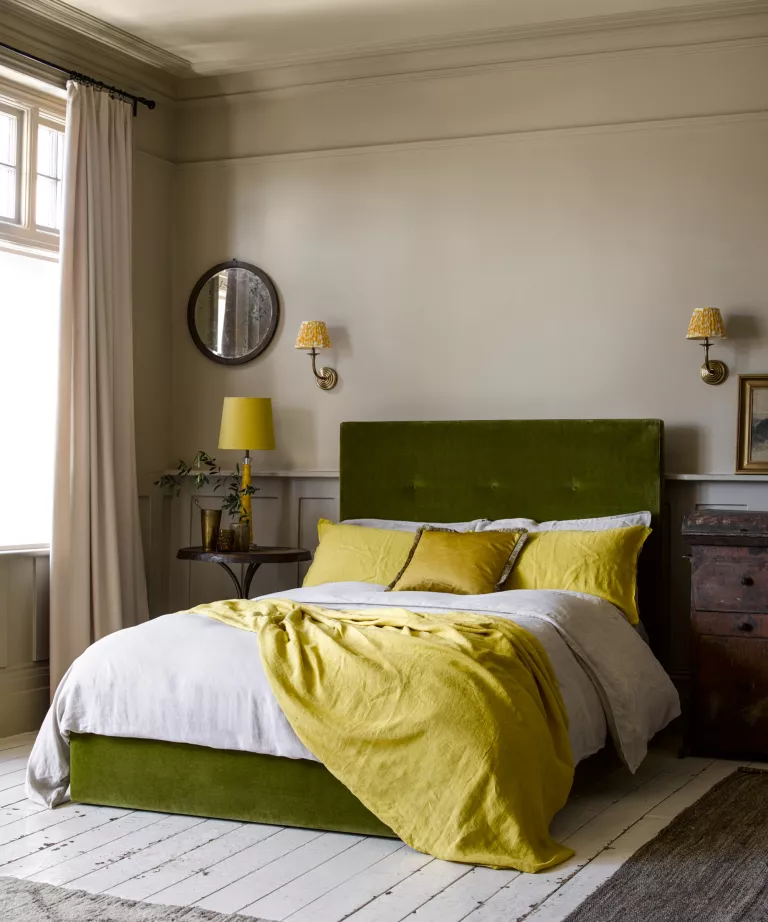 We have seen a growing trend of matching bedside wall lamps. It is a stylish and specially designed style of lighting design in your bedroom, making it a decorative and practical addition.
Bold lampshades are definitely the new trend in lighting, whether bold in color, in style, or combining both.
Bedroom lighting decor helps to visually increase the space as well. Decorators advise try to illuminate the narrow sides of the room to provide a sense of presentation, whether using wall lamps or tilting spotlights.
Choose lampshades that allow the light to reflect upwards if you need to give some height to the low ceiling as well.
Invest in the location of the bed.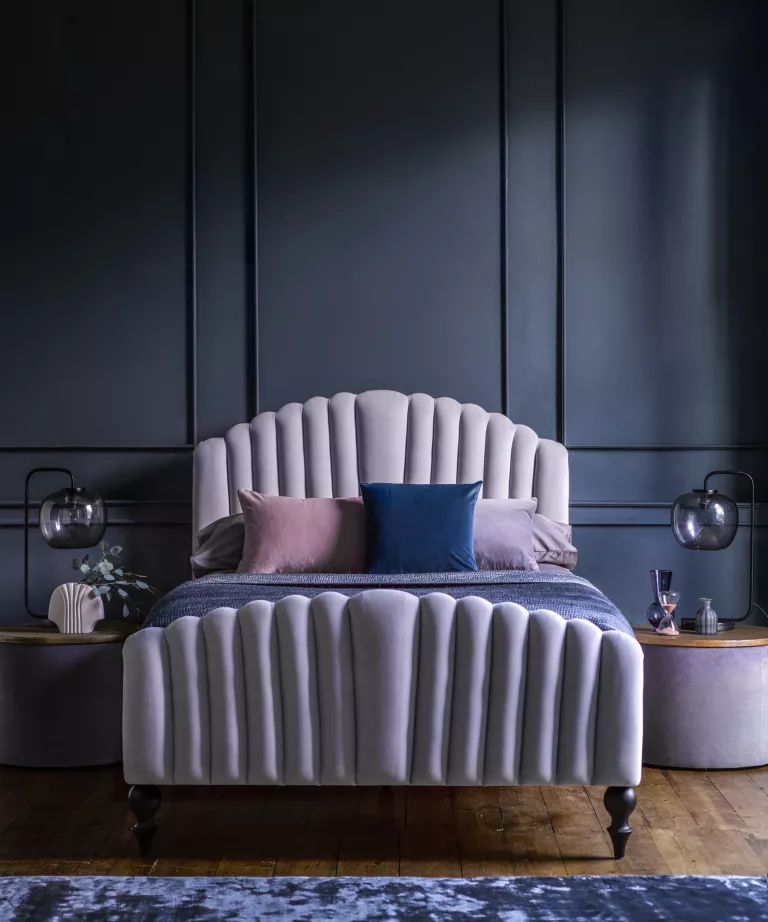 Let your bed take control. Your bed should be the first thing you see when you enter the room.More than one master piece and they will begin to compete for attention. Make your theme track captivating so that you enjoy watching it. Vibrant colors, amazing patterns, and interesting shapes are all things to consider when thinking about master bedroom ideas.
Claire Wilkes, a designer at sofa.com long beds with braided or patterned details are a huge trend for 2021.
Also comfortable, these decorative pieces are perfect for recreating the always popular boutique hotel feel like you're at home. Especially distinguished by the rich velvet that makes it a great feature, these designs accentuate luxury and charm while paying homage to the fine details of the art deco era.
Use an elegant boho color palette.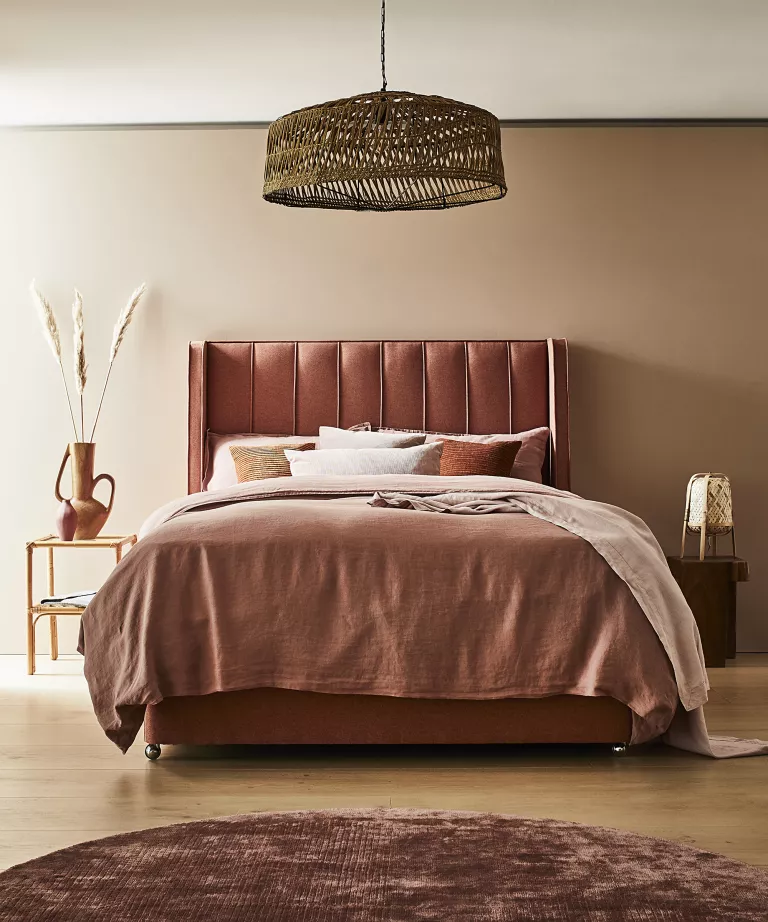 Add color and personality to your bedroom with a mix of homemade pieces and one-of-a-kind purchases. Sometimes in decoration, you need to stop worrying about what goes with what goes with the flow, follow your instincts and choose patterns and pieces that make you happy.
Choose the warm side of the color wheel, which includes red, orange, yellow and green with a yellow base. This exotic shade of Orange paprika adds a boho vibe to this bedroom, especially when it collaborates with other bohemian bedroom ideas, such as bamboo, bamboo, wicker furniture and shots of red cinnamon.
Neutral shades with a red or yellow base add warm colors to the decorating scheme - lay out different shades and colors for more depth. A contrasting color from the cold side of the color wheel can balance a scheme dominated by warm colors, such as sharp Violet and rich yellow, for example.
4. Enter the eclectic delight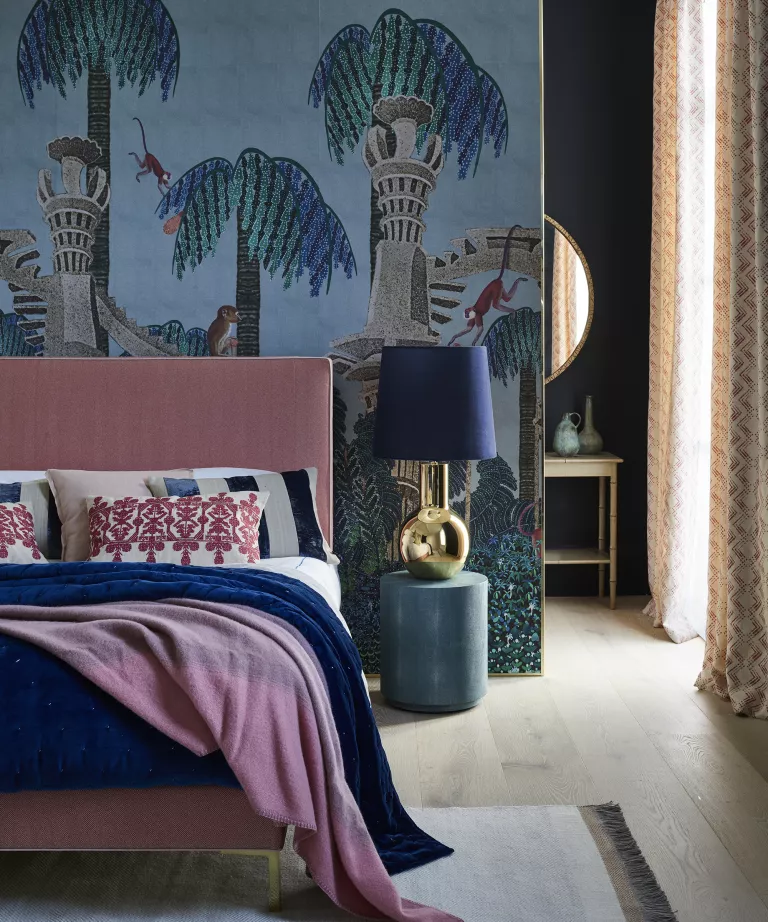 Stay away from simplicity, instead look for decorative statement pieces that are in harmony with the luxurious look.
The latest luxury living design sees shiny finishes and exquisite patterns.The glamor of the art deco era inspired this luxurious bedroom scheme, where graceful curves are in harmony with polished wooden floors and velvet fabrics.Bedside tables with metal finishes are a stylish finishing touch.
5. Decorate with royal blue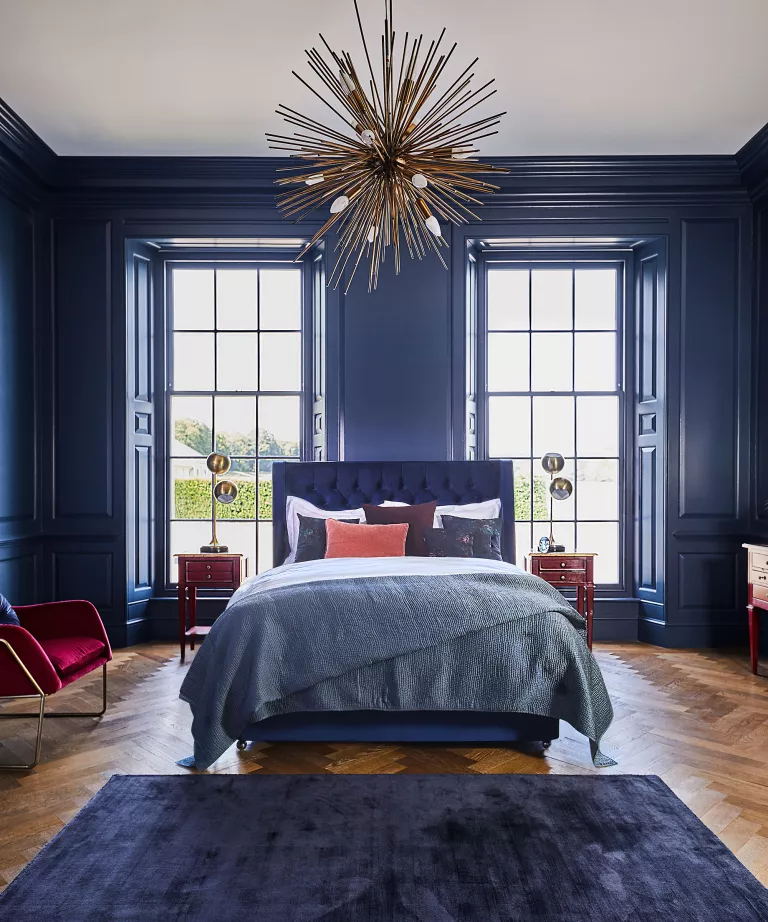 If you dare to go dark, navy blue or royal blue, these are timeless and classic color ideas for the bedroom. One textile trend that easily translates into autumn and winter is velvet-luxurious in appearance and touch.
White is the traditional accent to work with blue but to add more depth to the outline, try pops of chalky Gray and gray-gray or warm things up with metal.
Do not be afraid of the struggle of textures for an additional figure. Embrace the contrast by adding a luxurious Blue Velvet rug on the rich wood floors or a signature velvet chair.
 
Focus on the headboard
When it comes to buying your bed and the headboard, you should spend the maximum that your budget allows because this is a long-term investment. Get the largest volume that the room can take to give the greatest effect. Headboards are an inexpensive way to transform a bedroom. They are basically alternative forms of works of art.
With the rise of the boutique hotel and its popular appearance in residential design, the backboard of the bed has become a great focal point in bedroom decor. Search Firmdale Hotels for inspiration on using bold colors and patterns, and have fun coordinating your headboard with wallpaper or throw. Do not be afraid to choose a more unusual style, as this only adds more personality.
Bringing the outside to the inside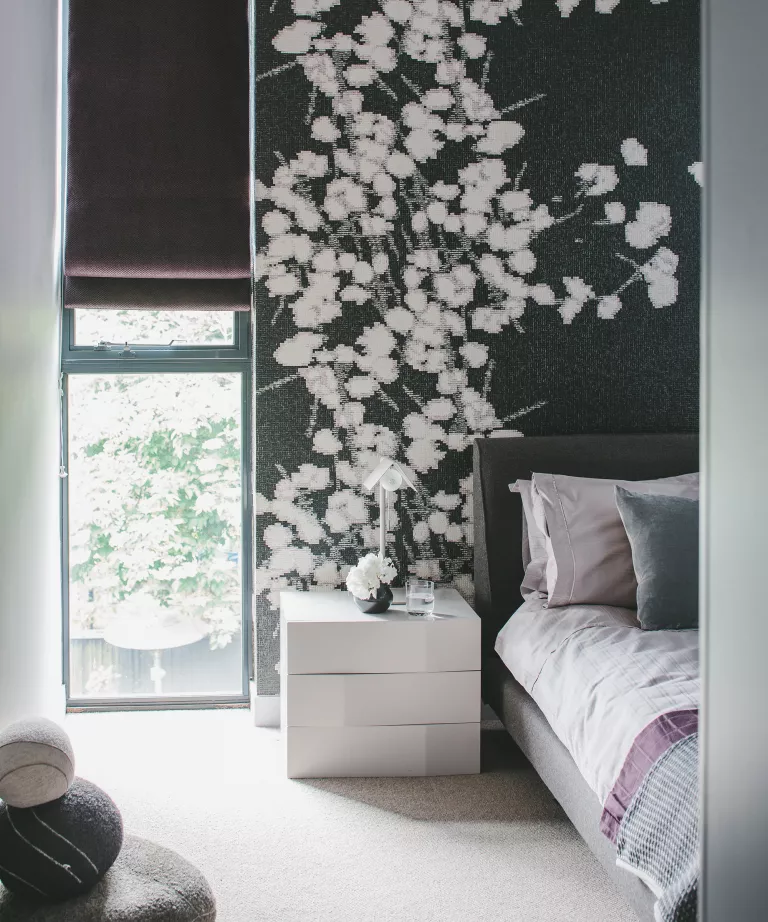 Many people have not been able to access nature as much as they would like and people can look for more, as it is of great value for our mental well-being,"he said.
And the way this can be achieved is by framing the views from the windows, thereby highlighting them, by adding floral wallpaper or introducing greenery. This can be seen in the bedroom above, where thethe pale green wallpaper behind the bed is well connected with the trees outside the window and seems to paint them.
8. Wipe the mess with clean storage.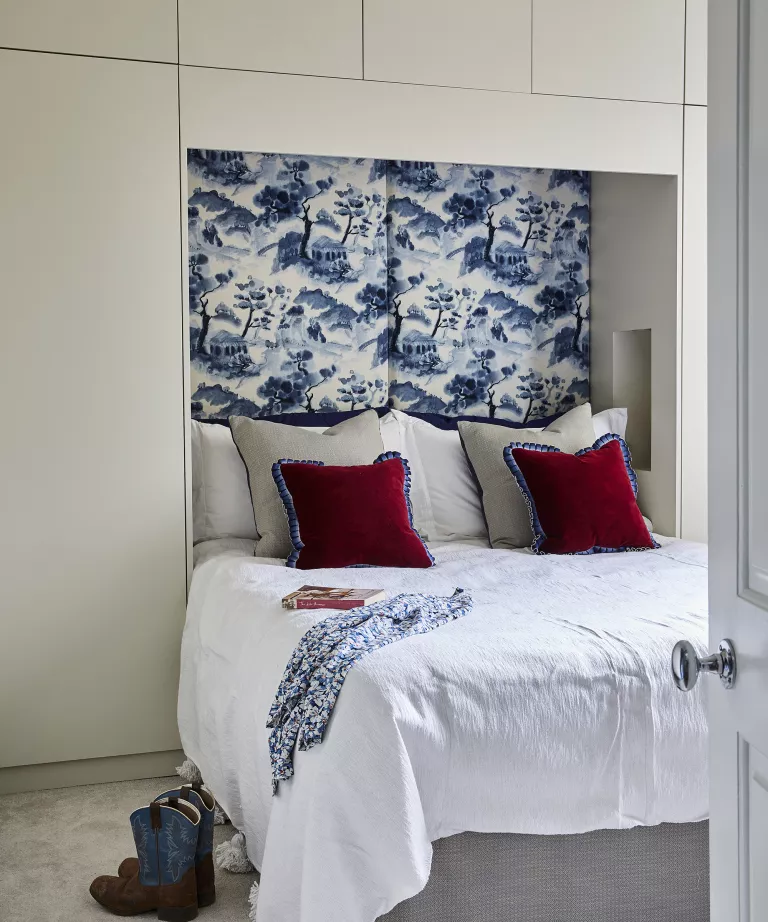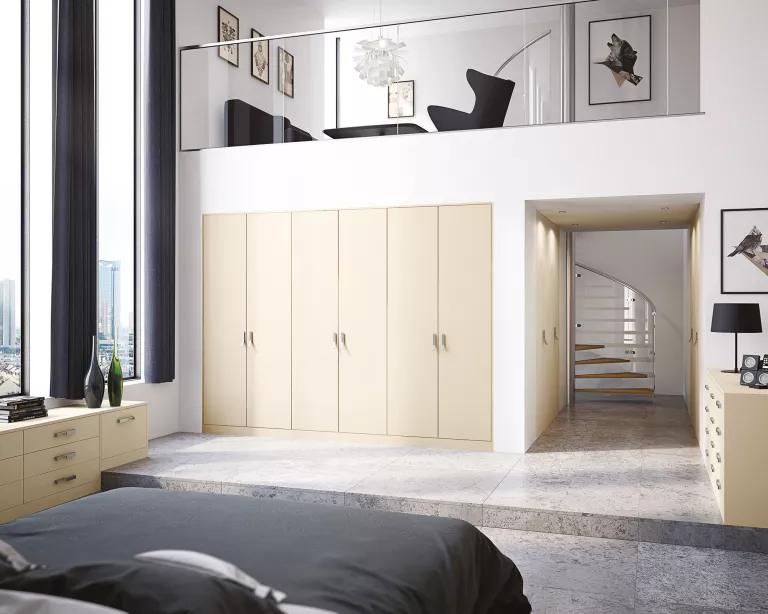 Storage has become an integral part of the design process, and we expect its dominance to continue, as we aim to remove clutter for a quiet and comfortable bedroom.Smart and well-thought-out carpentry can improve not only the aesthetics of the room, but also create a sense of tranquility, if everything has its place and is stored away, then the working day can be stored out of sight and mind.
Fitted furniture is becoming more and more popular for a more elegant finish in the bedroom. After all, research shows that people can spend a third of their lives in bed, so it's important to make sure that your surroundings are comfortable. With everything hidden behind closed doors, this will certainly improve your sleeping conditions.
Choose neutral colors for a more comfortable decor and consider simple door facades with fewer details. After all, the less crowded the bedroom is, the more suitable it is for a good night's sleep.In fact, Bedroom Styles have evolved to be stylish for a smarter look, so doors with a flowy facade are as popular as more neutral shades. Designs have also changed over the years and some can now feature built-in finishes for a less messy look in a bedroom designed for a good night's sleep.
 
Bringing plants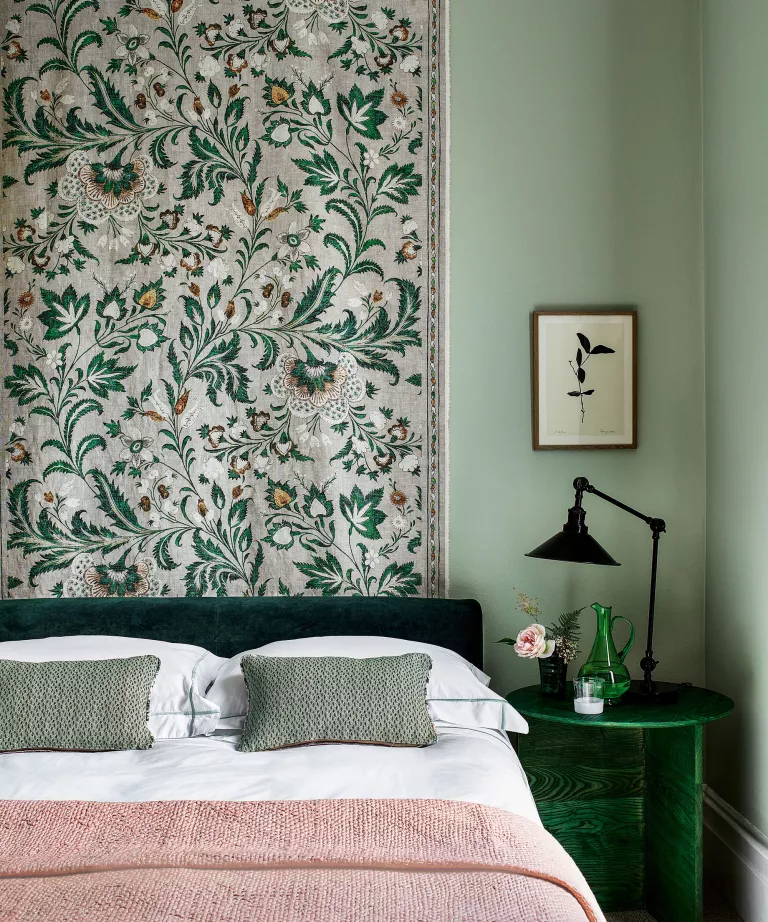 The new and catchy vegan trend is a simple way to add personality and energy to a chart.
Lively and uplifting plants and plant motifs have a huge decorative potential in the bedroom and a lasting appeal.Floral prints for fabrics and wallpaper are beautiful without being overly feminine and also work in modern, rustic or classic schemes.A complex plant fabric that acts as a decorative bed headboard and a pleasant focal point.
What is the color of the bedroom trends room 2021
Color experts say that for 2021 we have moved away from dark charcoal and blues colors and towards warmer tones of nature, such as dark reddish brown and terracotta, which are strong, calm, but painfully fashionable. Incredibly elegant in the daytime and warm at night, they bring an established but luxurious and thought-provoking atmosphere as well as Tranquility, especially when paired with other forms that exist in the natural world.
In difficult times, we crave warm tones that enrich our homes and create cozy retreats away from the outside world. Luxurious colors such as red can be added to the most neutral palette by using them in rooms that we use at the end of the day, when we want to relax and unwind.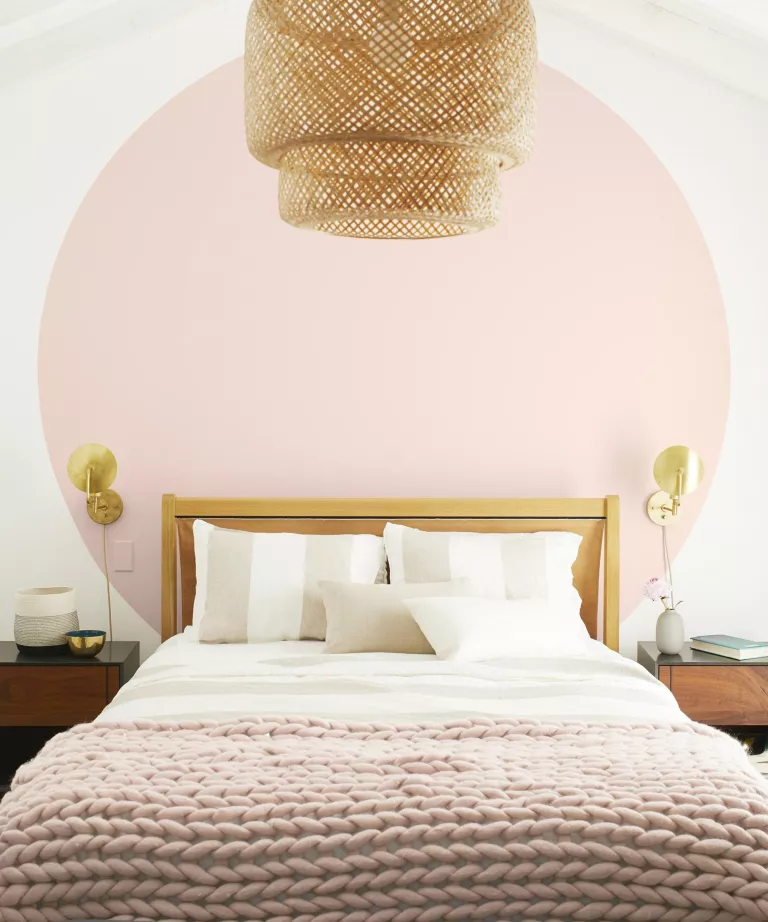 Blue is one of the most popular colors in bedrooms. It has a positive effect on the mind and body due to its connection with the sky and the ocean, instantly making anyone feel relaxed. Painting the ceiling in dark blue causes the body to produce chemicals that give you a feeling of calm, so don't be afraid to experiment with different variations.
Green is another cozy color that is always trending for bedrooms. Since it settles on the eyes, it is known to make people feel refreshed and close to nature.
Is gray still the right style for bedrooms in 2021
Gray bedrooms are still incredibly popular, but as we spend more and more time in our house, we began to experiment with warmer neutral colors, especially in the bedroom.
According to Tiffany Duggan, Gray has gone a lot and gone we love colors and the whole gray palette was actually nothing. We like neutral colors too but we mistake warmer colors like soft buttery whites, bones and colorful nudes. I think the gray-based green and blue are beautiful and paper perfect for brighter and brighter patterns and colors, but the cool commercial gray colors of the last decade seem to be fading in popularity.
Gray tones, on the other hand, will always remain stylish because they are easy to handle.They allow you a basic shade that you can then bring other shades such as green and blue as well.
However, choosing the right Gray for your home is really important as you can end up falling into a trap where the gray you have chosen ends up making your home look dull and lifeless. While the right shade of gray can actually make the space feel warm and stylish. Choosing a gray tone with a warm undertone of soft green can bring character and color to your home.
It is worth mentioning that every year SMD decorations in Turkey seeks to research and work on the latest fashion trends in the world of interior decoration in order to keep up with all that is new and modern, and as described above, we have prepared a report on bedroom trends 2021 and what is all new and distinctive for this important space.
Bedroom trends 2021