Interior design trends and painting trends have been taken into account by decoration experts to help you achieve the perfect color scheme in each room.So we decided SMD decorations group in Turkey after searches and follow-ups on the pages of global design for color trends for 2022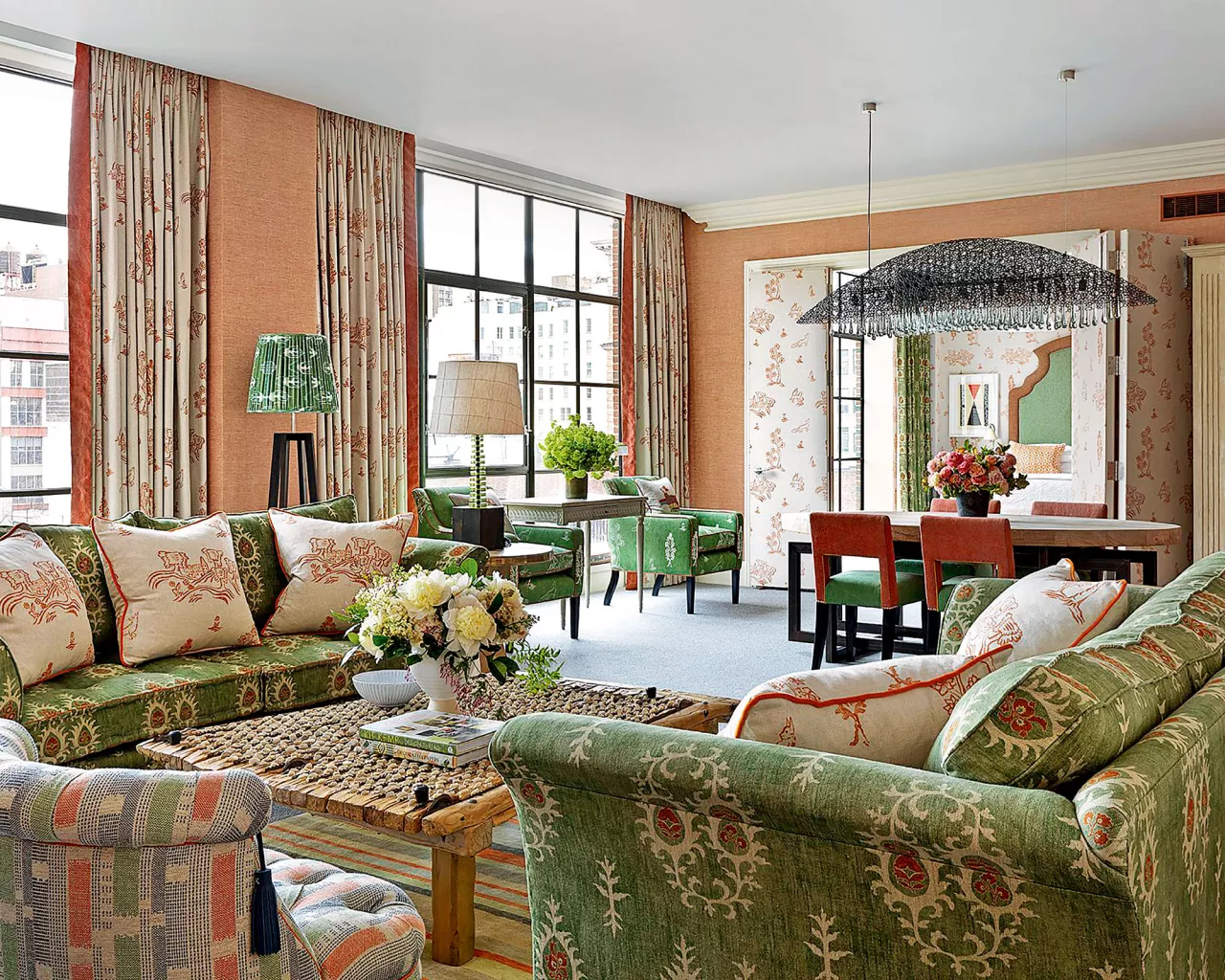 Color trends for 2022 - yellow paint color trends
Joa Studholme, color coordinator at Farrow & says: ` AE, we are turning to thinking about color pairing in 2022, I feel that we may look beyond nostalgic tones and gravitate to colors that are full of excitement, but somewhat familiar.
Preferably, be careful to use more uncomplicated home colors that are full of memories. The combination of India Yellow and green Smoke embodies the feeling of optimism that is so important for our homes next year.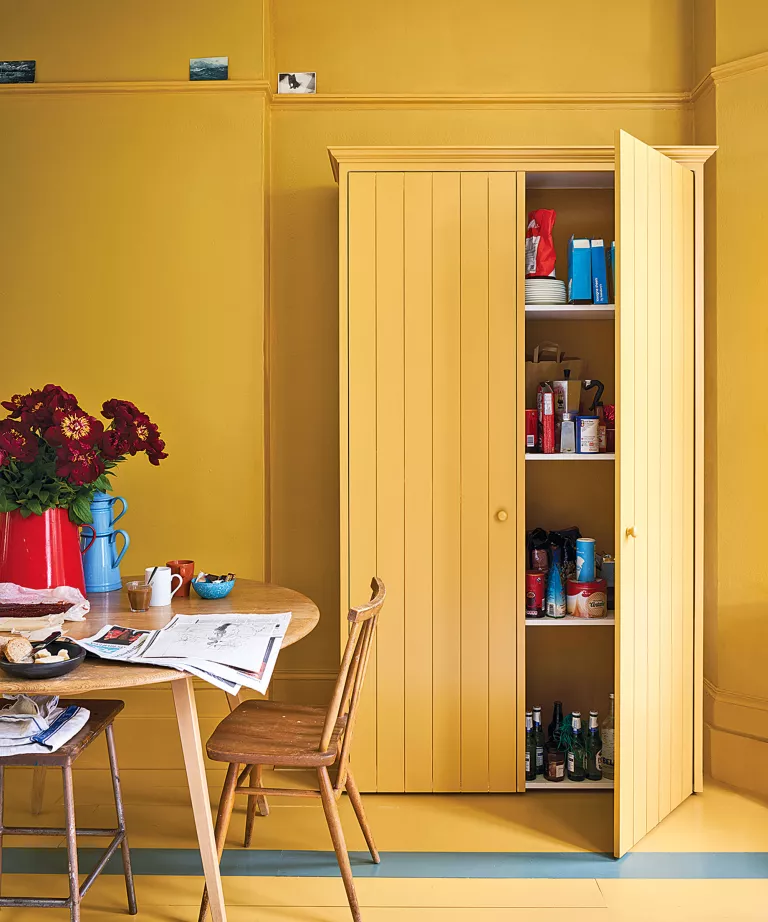 Mixing pink with orange-color trends for 2022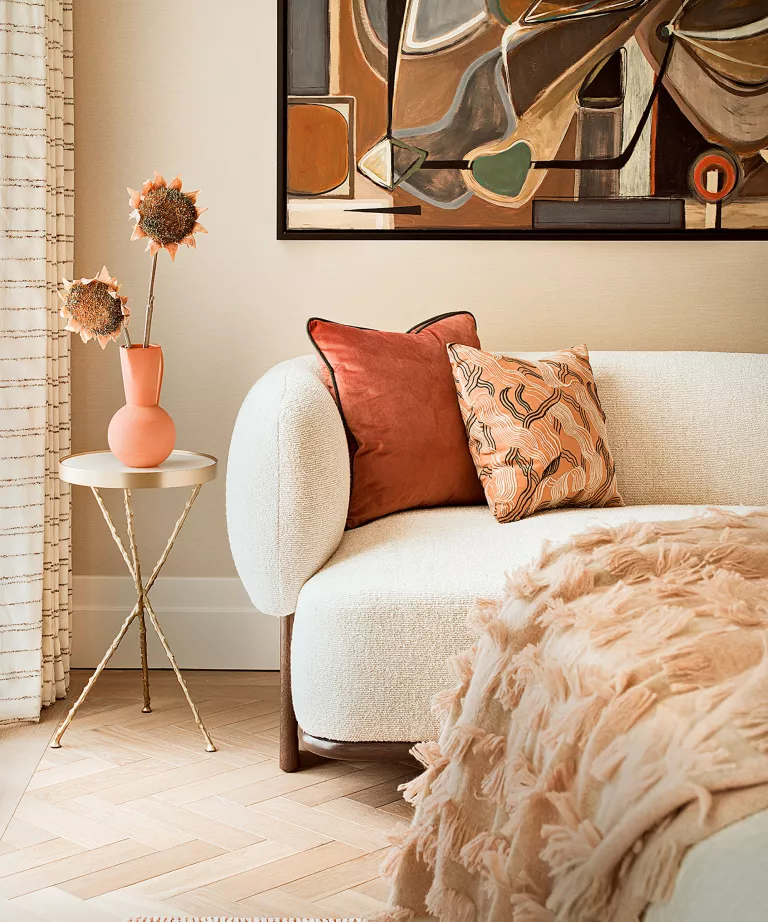 The scale really drives how diverse you are with color pairs: large houses can take a lower color palette; in small houses it is better to keep the colors more concise.Find three colors that harmonize and use them as a common thread for continuity.It's nice to use the old pink, pink and orange colors as the combination of pale shades creates a calm but luxurious aesthetic.It is also preferable to use lilac pastel with green thorns and soft amber, which gives a pleasant visual sensation.
3. vintage yellow - color trends in colors for 2022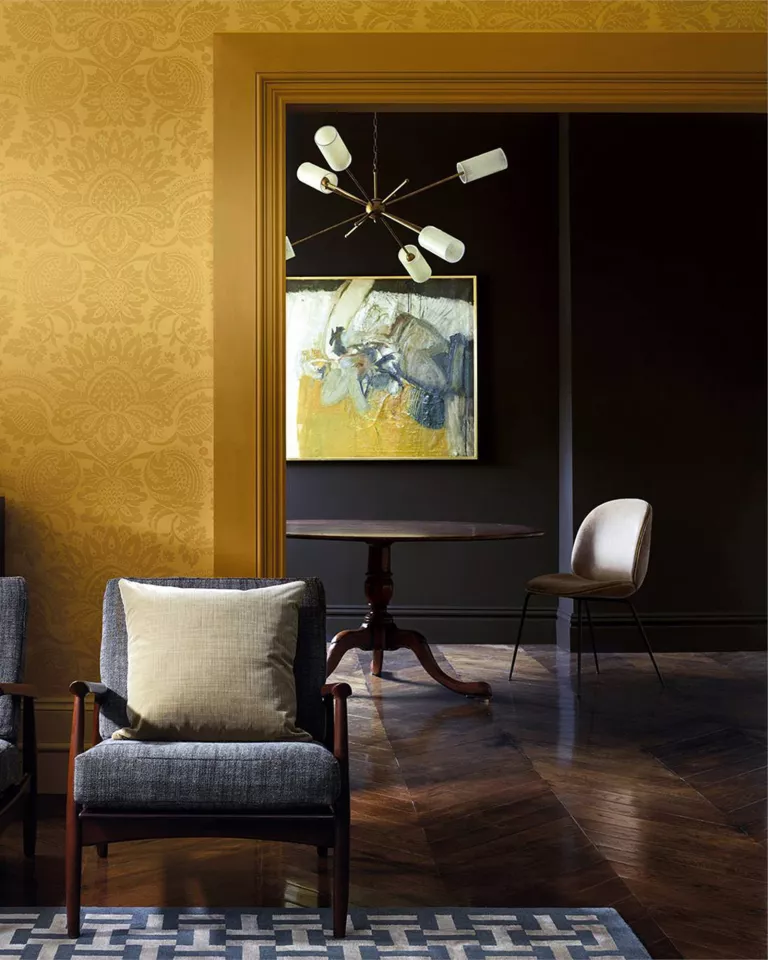 It is a shade of optimism and joy, so after last year's global upheavals in the color trends of 2020-2021, it is not surprising that yellow decorates the color of the coming year, but it is much more than a flash in the pan. The right shade can have amazing longevity and add richness to traditional schemes. An example is the film "Tiger's eye. Its color is muddy yellow, it gives radiance from the sun's rays while remaining on the right side of sophistication.It is now available in New chalk-patterned True Matt finishes, which can be wiped appropriately for high traffic areas such as kitchens, hallways and children's rooms.Western decorators say that we adopt stronger tones when decorating our homes. These include a range from red and pink tones toorange and yellow located in the warm half of the color wheel.
A lot of research has been done on how colors affect our mood. Yellow room ideas inspire optimism and create a summer sensation; assemble them with charcoal and black of a fashionable look.Sue Kim, senior Color Designer at Valspar, says: current trends show a real shift towards a brighter color with a clean finish.
With this classic outline in the brilliant yellow of the Rising Sun, Veere greenhouse provides advanced tutorials on how to brighten up a north-facing room. They feature wallpaper, bed curtains and curtains in Belvedere in Straw with curtains on the balcony also in straw, both from designer collections.
4. terracotta green - color trends for 2022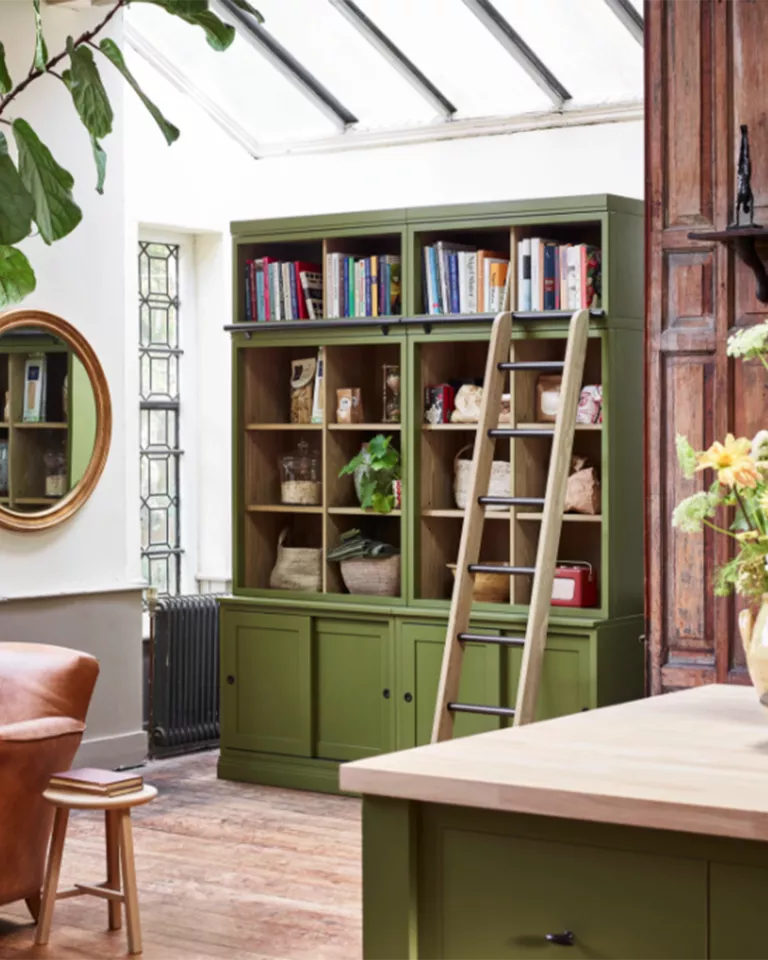 The past year has strengthened our relationship abroad, elevating green to the favorite decorating color.There is a mind-boggling selection of shades to choose from, but for elegance and versatility.
Green dining room with round table and dining chairs upholstered in green
Green room ideas are said to make us feel positive, and that's true in this space at Sage & Onions for Little Green. For a modern look, it is carried over the woodwork and window frame.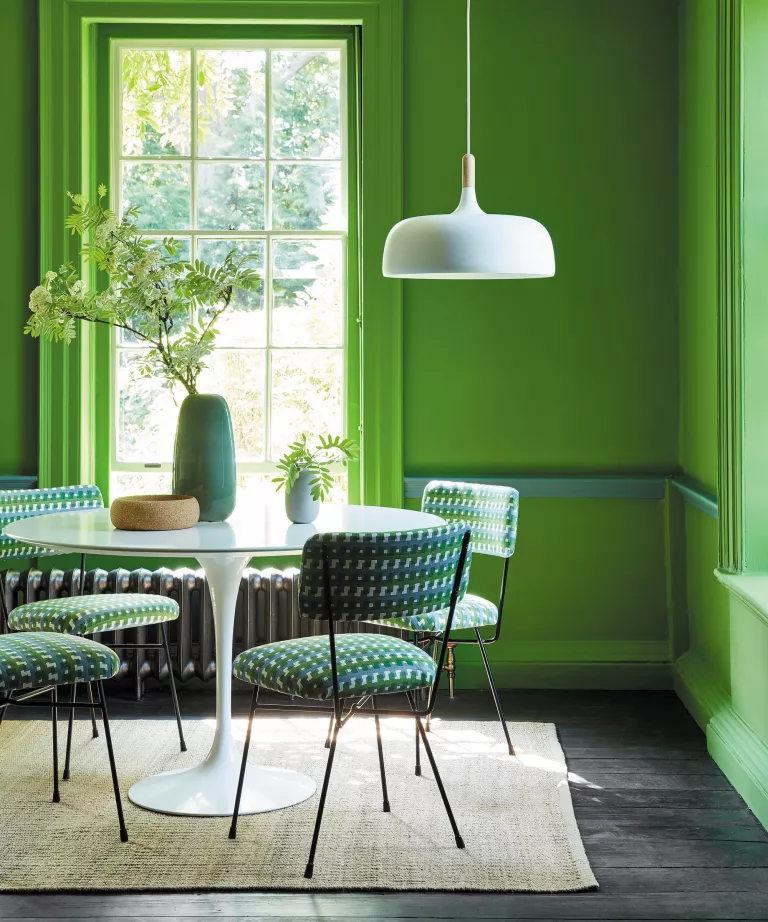 One well - known decorator says that shades of green from bright to blue, passing from sea blue and cobalt to purple and lavender-bring tranquility to the space, so it is perfect for ideas for painting the living room and bedroom color schemes. And since they are not overpowering, they can make a small room seem more spacious.
Of all the wonderful colors, green is perhaps the most versatile.Judy Smith from Crown Paints adds it's all about what you can pair it with.Greens with a blue base are touching, so soft tones of terracotta white and chalk Gray are introduced into furniture and accessories, while maintaining floor lighting, bright balance and a sense of calm in the design.
Yellow - colored greens, like olives, stand out next to gold or bronze, enhancing their warmth.
5. design with neutral colors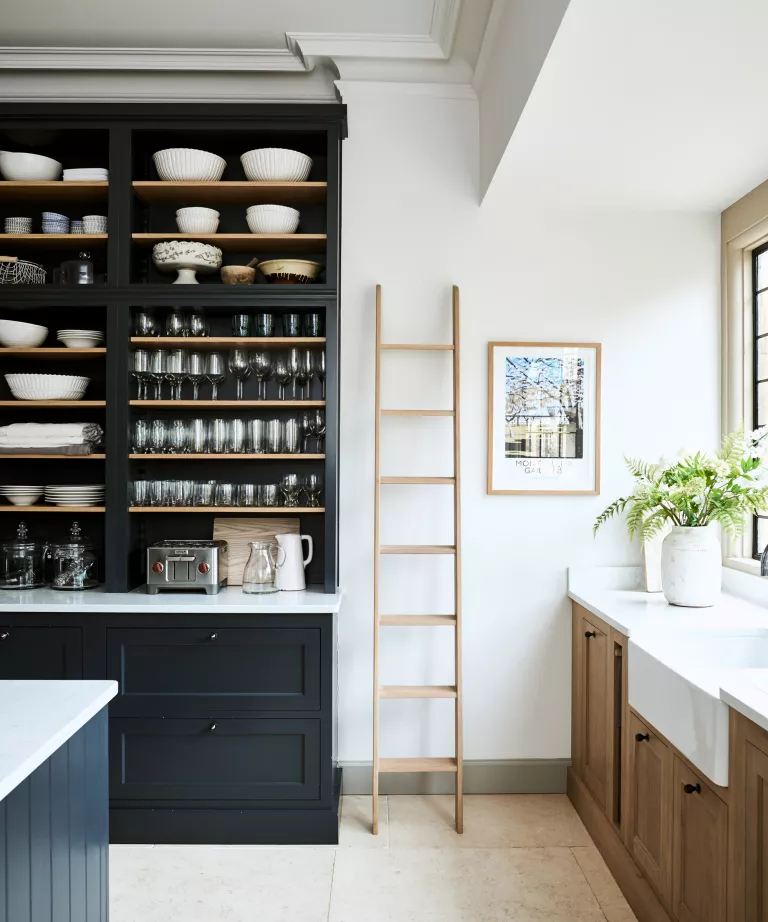 Contrasting black or dark gray with white is the most effective way to create an effect in a predominantly white kitchen, but the key is to change the proportions.A 50/50 split may be cool; alternatively, pair dark cabinets with marble and another vital ingredient; fabric. Wooden doors and accessories in neutral colors will beautifully break up the space, as shown in the kitchen in the photo.There are a lot of neutral colors such as white, beige, gray, ivory and khaki that do not appear on the color wheel.In general, neutral room ideas are soothing and easy to use - they work with almost every other color, but it is important to take into account how the shade is affected.When decorating using neutral colors, texture and layering are necessary. Mix warm metals such as copper or bronze, natural wood with linen, velvet, sheepskin, thick knitting.
6-create calm with the color blue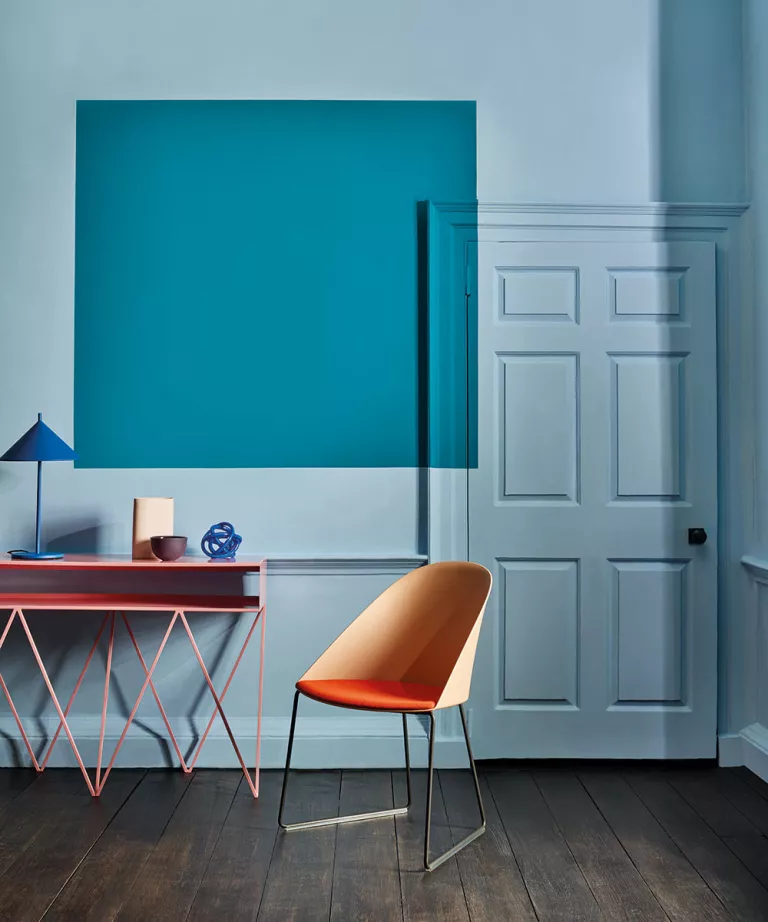 The blue color is popular in the world of interiors as it has the quality of being soothing, invigorating and offers a lot of Design Variety.When used in combination with bright white, it creates a soothing coastal sensation, while a single block of color can serve as a breath enveloping fresh air.Of course, her natural home is with other pastel colors, such as barely noticeable lemon and delicate pink, but for a more modern edge, earthy shades such as rust and terracotta will make this Color sing.
7-antique brown and warm gray
The return of the Seventies influenced the interior trends of 2022; with a palette of warm gray, dark brown and caramel tones.These colors create an attractive cocoon-like sensation in less light-filled spaces.This Color prefers brown furniture and other colors rooted in nature such as forest greenery and creamy white.
8-decorate with white on white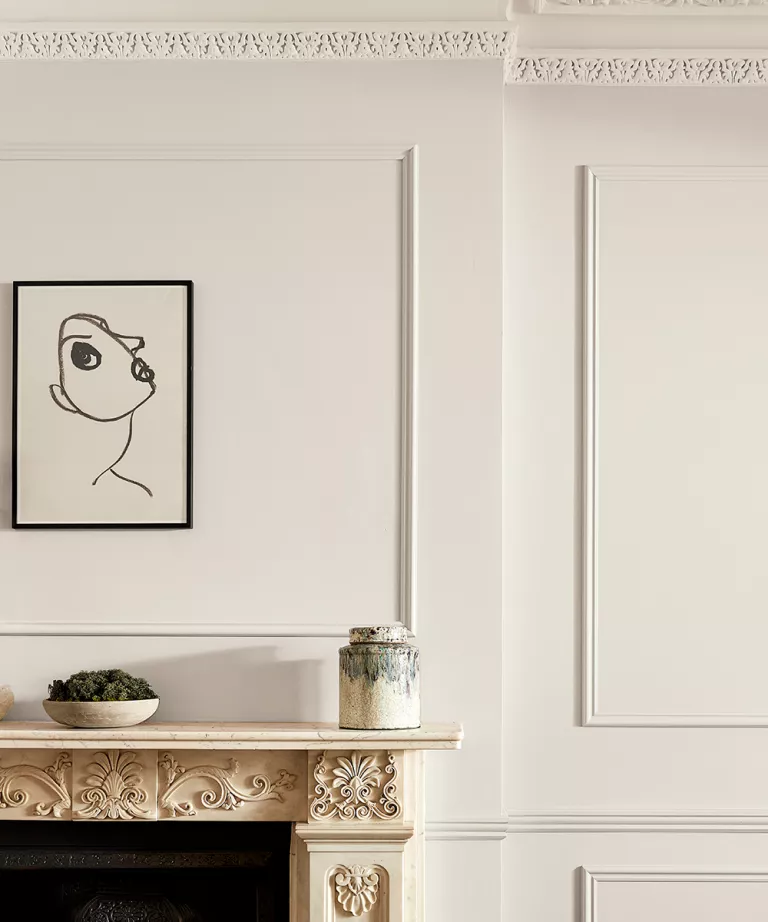 It is the simplest color but one of the most, but it is also one of the most difficult to get it right.Nevertheless, the multitasking is impressive. Warmer than its somewhat austere name suggests and therefore sensitive to north-facing rooms, it is also cool enough to escape the dreaded beige undertone in sunny spaces. Smart and soothing dye creates a clean and livable look.
What will be the color of 2022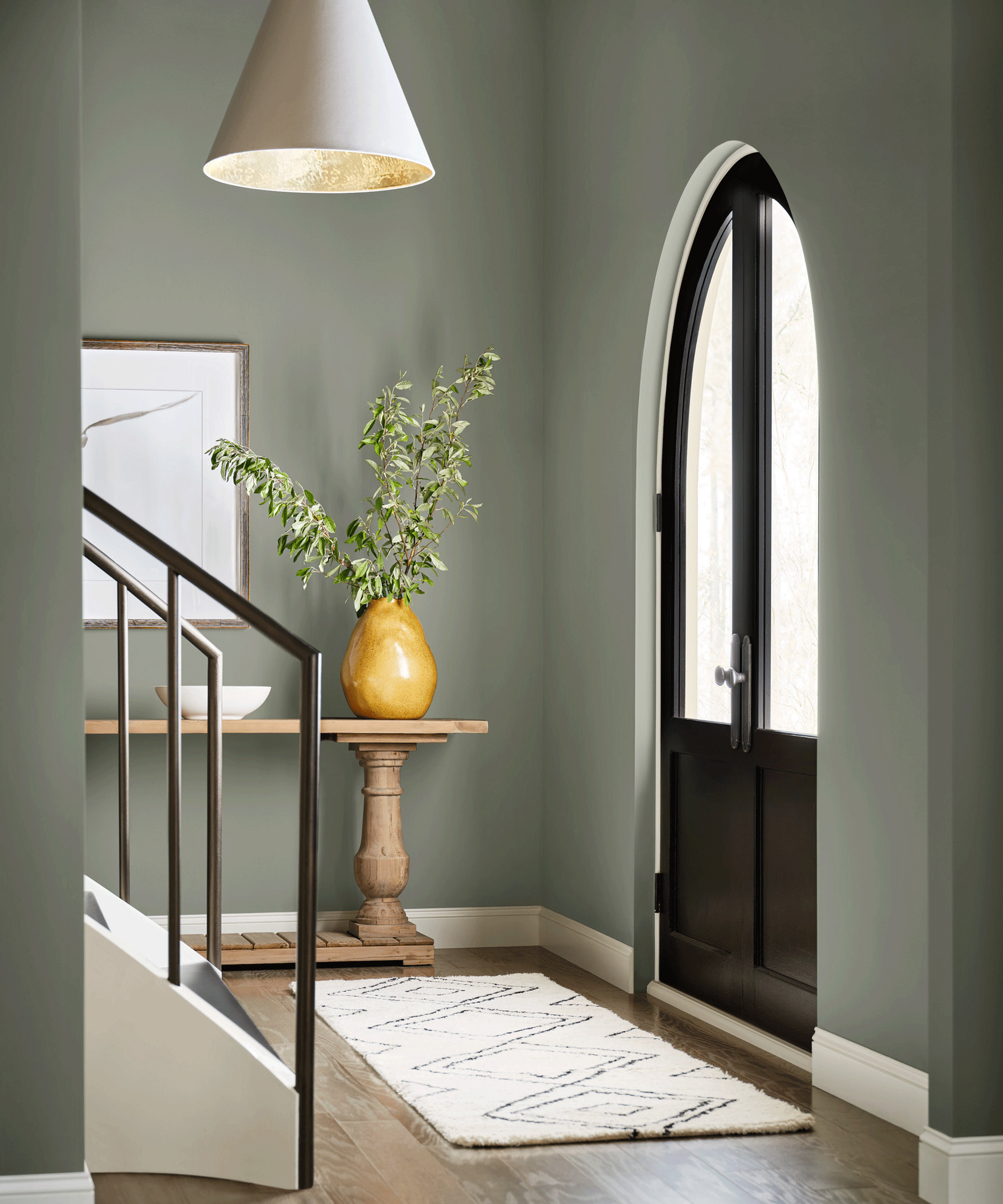 Sharon Williams has revealed the color of the year 2022 - she celebrates the two most popular tones of the season. The appropriately named Evergreen Fog merges green and gray tones to create a color that is almost guaranteed to be successful all next year.
After a series of delicate neutrals and vibrant jeweled paints, Sherwin-Williams Global has sponsored Evergreen Vogue to celebrate the beginning of a new dawn of shades of this two colors, the basis of which we note in the ever-growing desire to paint gray-green ideas.
Color trends for 2022