We talked earlier in our article about the types of wood and its characteristics, and today we are completing what we started and we will talk in this article for SMD decorations in Turkey about Wood in interior decoration. The flexibility and durability of wood make its use in interior decoration endearing and popular.Wood is included in the design of home decorations, furniture and basics, including ceilings and walls, so the limits of wood's uses in interior decoration are increasing, and it is known that each type has a special method of use. There are two main classifications of natural wood, namely: hardwood and softwood.Solid wood (oak, walnut, Beech, mahogany, tech) has properties that make it suitable for floors, doors and high-end furniture, due to its often contract-free, long shelf life, as well as good moisture resistance. On the other hand, softwood (Swedish, white, fir), Fine Woodworking applications, as well as "parquet" floors and some furniture are suitable.On the other hand, there are many types of artificial wood, among the most prominent of which are:"applecash","MDF" and"Latte", which promises standard specifications suitable for certain uses and at an appropriate cost, such as Kitchen Design, Light home furniture and furniture exposed to difficult weather factors, in addition to sound and heat insulation.Wood ceilings and walls are used in some works for cosmetic purposes, as well as to solve some technical problems and defects.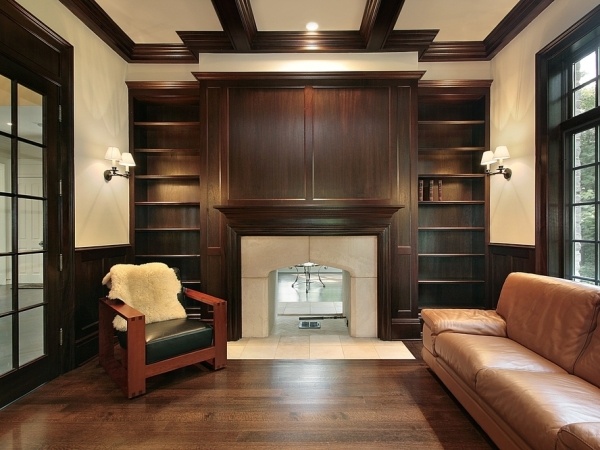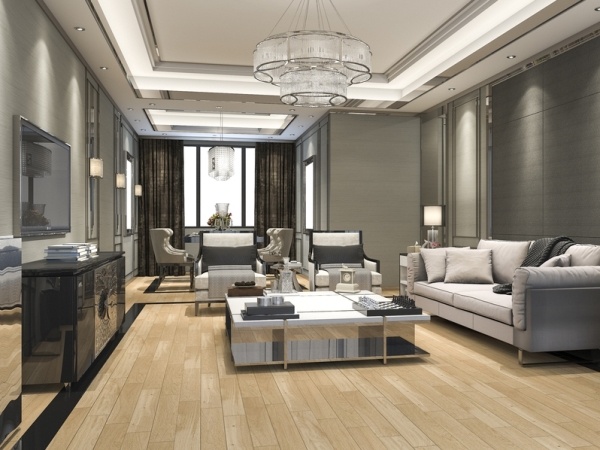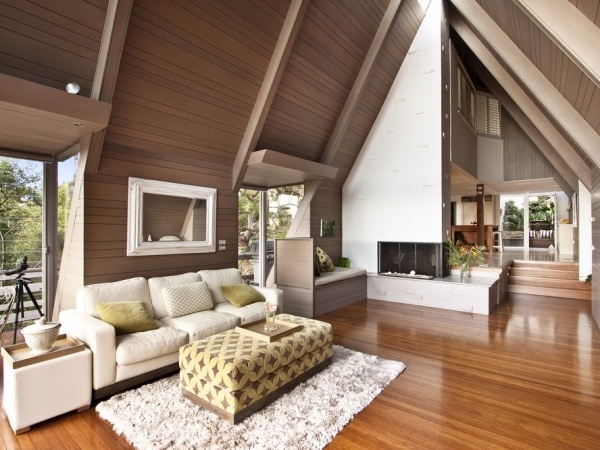 Comparison of the types of wood used in the manufacture of furniture and decoration:
This paragraph will help you figure out which type of wood suits you the most when choosing new pieces of wooden furniture.Wood used in the manufacture of furniture and decoration gives a touch of warmth and beauty, although some prefer metal furniture, wood remains one of the few things in the world that everyone can effortlessly own and enjoy its properties. There are many types of wood used in the furniture industry, including natural wood, artificial wood, waterproof wood, and others .. The first source of all types of wood used in the manufacture of home furniture and furnishings, or various decorations, or in heating as well, or floors and natural wood is sourced from trees of various varieties, and is characterized by its different colors, which may indicate its type directly.While artificial wood is made by collecting sawdust and adding chemicals to it until it hardens and looks the way we know it.
The type of wood according to the origin of the wood taken from it
First: as we talked earlier in the report of wood types and characteristics, in which we mentioned many types, including beech, latte, musky Oak, European and other types .
Second: the type of wood products according to its manufacture (chips vs veneer vs solid wood)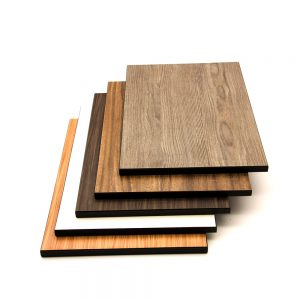 Laminate used in wooden furniture and decoration Laminated Wood :
Durable man-made surface scratch-resistant, stain-resistant and heat-resistant easy to clean and maintain modern modern touchsbudget-friendly and easier to manufacture laminate is a man-made product. This means that it is stronger and tends to be heat and scratch resistant, which makes laminate easier to care for than real wood or veneer. For this reason, you do not need to be as careful with laminate as you would with veneer.Polished products are also easy to produce, so the price of furniture made of wood is usually economical, which makes it the most budget-friendly option. One of the disadvantages of laminate is that since it is a factory surface, you will not get the natural variations and real wood grain that you see with real wood veneer; however, the color possibilities are endless.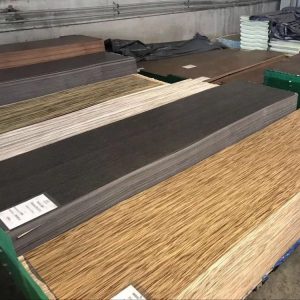 Wood Veneer
Wood veneer gives the natural look of real wood with natural variations give richer finish options and shaping, but it has a higher price compared to laminate wood veneer, on the other hand, is a thin layer of real wood that is applied to the plywood base. As it is a natural material, wood veneer has a richer and more versatile appearance. Since more effort is put into making the veneer surface, it is usually priced higher than foil. Wood veneer is softer and more prone to scratches when compared to laminate, so we recommend using coasters to protect your laminate surfaces.The choice between wood veneer and laminate is really due to the durability and consistency that wood chips give versus the natural beauty and contrast that veneer gives.
Extended comparison of wood surfaces (wood chips, wood veneer, solid wood)
First : the pros and cons of wood chips
The pros of wood chips
Pros of laminate products glossy furniture is a popular choice for high-traffic areas and for good reason.
Foil products are fireproof and some of them have antibacterial properties. This makes them a great choice for high-traffic areas such as waiting rooms as they are easy to clean. All you have to do is clean the dust on them with a damp cloth regularly to preserve them. As long as the laminated pieces are not placed in direct sunlight, they will continue to look like new for many years compared to solid, durable wood options ،
Polished made materials are more resistant to stains and scratches. The manufacturing process creates a highly durable product that can withstand a difficult working environment.
When it comes to affordability, laminated furniture, doors and decor provide great value.Where you can get more for your money and enjoy stylish pieces that will also fulfill the required purpose.
Cons of foil products :
While laminate is a high-quality product, it cannot compete with wood when it comes to many areas.
The difficulty of maintaining it if it is exposed to scratches, as it cannot be treated with putty and paint, and if it is treated in this way, the place of repair will most likely remain visible .
Laminate can not be sanded and tinted
They are not as strong as solid hardwoods.
Some also argue that the wood grain in Parchment is not as beautiful as the actual wood.
Ultimately, laminated furniture provides a more affordable alternative to veneer and solid wood options. Although there are some problems when it comes to durability, these products may be the best choice for your office or home and your budget.
Tower : the pros and cons of wood veneer
Today, these same technologies are used to produce a wide range of office furniture and high-end decor items.For the Craftsman, veneer methods provide flexibility and space for creativity that simply cannot be matched with wood. For consumers looking for cheaper alternatives to hardwood, veneer furniture can also offer an attractive price point.
Veneer products are usually created by gluing thin strips of wood about 3 mm thick to the substrate. The basic materials range from chipboard and MDF to plywood and wood. Less expensive furniture options will use a less elastic base material.
Advantages of using wood veneer :
A cost-effective option that provides the look and feel of wood. Although the piece will not be solid wood, you can still enjoy the beauty of natural wood grain.
It can be sanded and polished. While you should be careful not to remove too much of the thickness of the veneer while sanding, you can give the veneer furniture an updated look.
Whether you want to polish some scratches and stains or change the color of the entire piece, veneers offer a choice of multiple uses.
Although not compared to the durability of solid wood, veneer furniture can definitely hold its own and is more resistant to counterfeiting than wood. For this reason, veneer boards are often combined into pieces that also have solid wood components.
His designs are unique. The use of veneer allows the Craftsman to match the grain and create a whole surface from one tree. This is practically impossible with solid wood. In addition, veneer provides an opportunity to use rare samples and types of wood for truly unique furniture.
Easy maintenance. All you have to do is clean the dust regularly with a damp cloth and use furniture paint sometimes to maintain the shine and to repair scratches or irregular color, on the contrary to chips, where it is very difficult to repair scratches..
Cons of veneer wood veneer:
It's not wood. In this veneer, veneer products can be beautiful, affordable and durable, but they are never considered as hardwood. Hard to beat for some consumers, the idea that veneer products are longer than they are equated with solid wood - this is a very important category. The bark is susceptible to water damage. This is because the crust clings to its responses to the base material. Moisture can seep under the crust and loosen the top layer. This can lead to curvature and bubbles. Therefore, it is not recommended for use in places exposed to water such as bathroom partitions, material CEO and kitchens.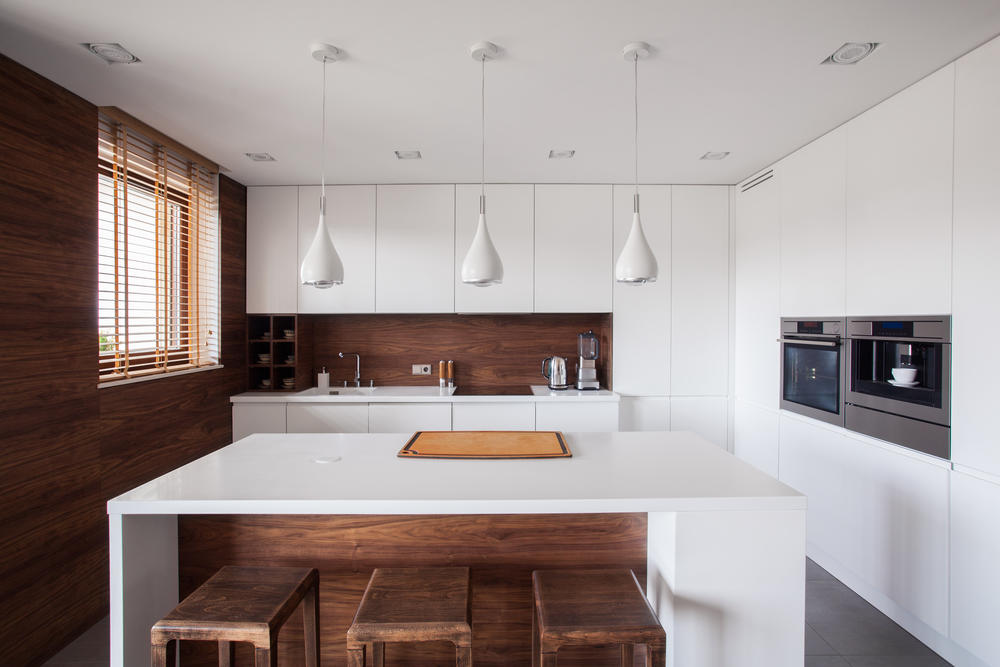 Third: Solid wood
When it comes to wood furniture, solid wood is the most expensive and often in-demand option. Wooden furniture conveys a sense of sophistication and authority that can be used to send a message to visiting clients in the case of offices and to visitors in villas and apartments. If you have a flexible budget and are looking for solutions that will last for years to come, wood may be the best material for your needs.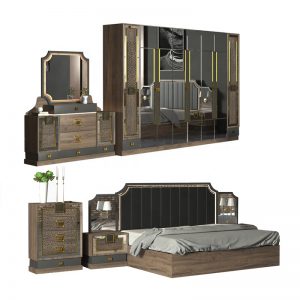 Pros of solid wood in interior decoration:
Solid structure. When it comes to durability, it is difficult to match the longevity of solid wood furniture with others. Wooden legs and joints are more capable of receiving nails, screws and glue in order to create a truly safe design that is also easy to repair.
Practically the tinting and color options are limitless. There are dozens of different ways to finish and give the final appearance of wooden furniture or decor.
Easy to refine. If you want to change the shape of your wooden furniture or fix defects, it is easy to repair and stain.
Although Wood may not be as easy to clean as laminated products, it is still relatively easy to maintain in good condition. All you have to do is dust it off and give it a paint touchsometimes or wax every now and then. With proper care, your wooden furniture can last for generations to come.
It is true that wooden furniture comes at a more upfront cost. However, when you consider that wooden furniture will not need to be replaced and can be polished again and again, there are obvious advantages to investing in long-lasting wood options.
Cons of solid wood in interior decoration :
The cost. Although wooden furniture offers obvious value, the higher price may simply not be within the budget of some companies. Wood veneer and veneer options come with a lower price point that is more easily accessible.
It tends to be heavier and larger. Wooden furniture is durable and strong, but this also means that it can be heavy. This may be something to keep in mind if you plan to move furniture a lot or if you need furniture that can be easily rearranged as needs change.
Prone to distortion. No furniture is completely invincible, but Wood is more inclined to warp. This is especially true for flat panels.
In the end :
There are a lot of assumptions and sayings going around about the quality of various foil and Veneer Products. The truth is that they offer many benefits that may make them a more attractive alternative to expensive wooden furniture pieces. It all depends on your priorities and budget.
Wood in interior decoration