Bedroom decorations ideas 2022-your bedroom is one of your favorite places. It is a haven where you can escape from the stresses and demands of everyday life, a place where you can relax and recharge your energy. As we approach 2022, it is necessary to think about how you want to decorate your bedroom. We've come up with simple Bedroom Decorating Ideas to help you get started.
Bedroom decoration ideas 2022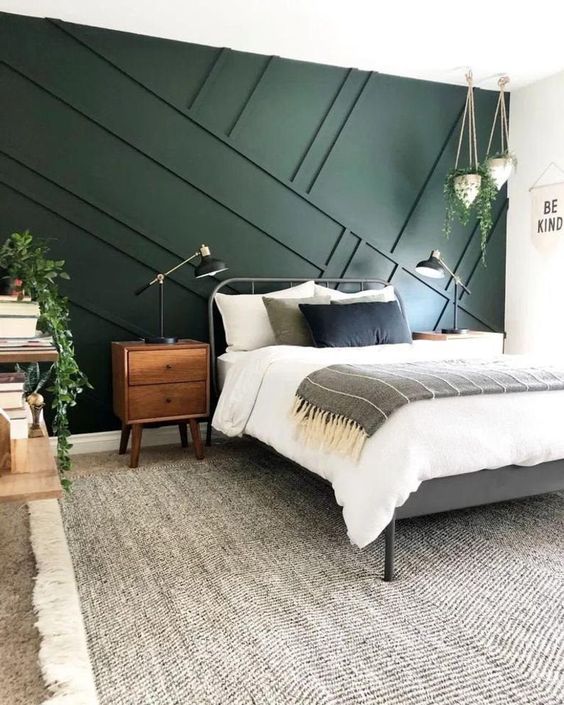 One of the most popular design trends that have emerged over the past decade is the accent wall. The accent wall was usually made with a dark print or color, it helped to draw attention to a certain aspect of the room. In some cases, accent walls were used to create a focal point in the bedroom, in others, they were used simply for aesthetic purposes.
Use the wallpaper behind the headboard to draw attention to the bed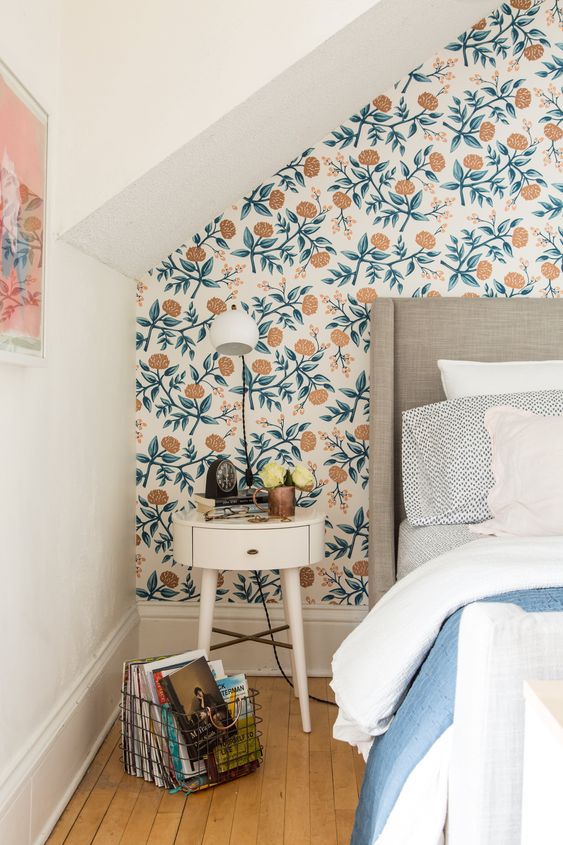 When considering how to decorate a bedroom, it is necessary to think about how you want your bed to look. You can make sure that your bed is noticed by using wallpaper behind the headboard. This will draw attention directly to your bed without being too stressful. If you have a large bed, you may also want to consider using this technique on both sides of your bed as well.
Use faux fur to make the room more attractive
A great way to make any room more attractive is by adding soft materials such as faux fur or faux sheepskin rugs. This material is durable and can be used on almost any surface, including furniture and flooring. The best part about this material is that it can be found in almost any color.
Hanging a chandelier from a ceiling fan
 

 
In many cases, fixtures that hang from the ceiling on a string or cable provide more light than a table lamp or floor lamp which can be nice when you are trying to read or study in bed. To take advantage of this natural light source>hang a chandelier from the ceiling fan in your bedroom for an attractive and unique look!
Hide the mess with a custom headboard
If you're having trouble hiding all the clutter in your room and keeping it organized, consider using a custom headboard larger than the bed itself to hide all those books, board games, and other items that accumulate over time. Just put those things behind the headboard, and voila! Your room will immediately feel cleaner and more attractive.
Add a comfortable reading angle
Whether you want to relax with your favorite book or simply enjoy spending the afternoon watching the snowfall outside, the cozy reading corner is the perfect place to get on your feet and escape for a while.This corner make it warm by adding candles or dim lighting, as well as scents and accessories such as a wool shawl and comfortable pillows.
Try luxurious linens and lush furnishings
 
The bedding industry has changed dramatically over the past decade, and now many companies are focused on producing high-quality products using luxury materials. A bed set made of soft cotton with an abundance of sheets can be a great way to give your bedroom a little love and attention without breaking the budget.
8.Springs for high-quality mattresses and pillows
 

 
The only thing better than a comfortable mattress is that it is specially designed to suit your body type and your sleeping style - most modern mattresses also come with a variety of features that can make them more attractive, such as pillows that allow you to sleep on several poses or anti-stress technology built into the mattress cover.
Hang a wall-sized carpet
 
Do you feel like you are trapped in a cave Hang a large rug on the wall to give more natural light! Tapestry makes a great Bedroom Decorating idea.
Decorating with plants
 

 
Decorating with indoor plants is an easy way to give more life to your room. We love how the green colors add such a nice contrast to the white upholstery.As we all know, plants have become something essential in every space or space to add nature to your interior decoration and a sense of comfort and tranquility, the green color with its colors and types is beautiful and we cannot do without it, but it is only preferable to study the required amount of space, so it does not abound so that the space becomes like a garden.
The best bedroom colors
Choosing the colors of the wall and bedroom furniture is important and necessary because it gives the room a different atmosphere, whether optimism, happiness or vice versa from the feeling of gloom or distress, as the shades of blue, blue-gray, blue-green and soft gray are ideal colors for the bedroom, Blue is associated with a feeling of calm and relaxation, so it makes sense that these colors work well on psychological comfort and feeling, and the following is a list of suggested colors:
Shades of light purple bring serenity, provide a vibrant but simple color palette.
Warm orange, the color brings an earthy touch to the bedroom and blends well with greenery and dark furniture.
Calm blue blue is associated with a clear sky and sunny days, evoking happiness and serenity in the room.
Warm purple deep shades of purple provide a stylish look to the bedroom.
Cream color cream colors blend well with light wooden furniture and floors, giving the room an airy character.
Dark gray rich shades of dark gray add deep, warm colors and fashionable appeal.
Light green the light green color evokes a beautiful earthy cool effect.
Mustard yellow mustard yellow has a vibrant and warm dimming effect.
Light pink light shades of pink blend well with warm copper accents or light gold accents.
It is worth mentioning that bedrooms are considered one of the most important rooms in the house, as they are considered the last refuge for people after a long day, so many people are interested in choosing colors and tastes for the bedroom, especially modern bedrooms, and the following is the catalog of 2022.
If the purpose is to give more dimensions to the bedrooms to look bigger, mirrored wardrobes can always be relied on, mirrored doors can be a great idea that enhances the look and transforms the room from a normal bedroom into a perfect bedroom, they help brighten up the spaces by reflecting the light from the outside, creating the illusion of emptiness and are great for smaller rooms that give them larger spaces.
Conclusion
The bedroom is the most intimate space in your home as it is the place where you regularly engage in quiet and meditative activities such as reading or praying. It is also the place where you sleep, that is, you must work hard to create a comfortable atmosphere for the body when entering this room in accordance with our personal tastes and at the same time in accordance with the correct steps for interior decoration, so here and in this simple space, we, the preparation team at SMD decorations group in Turkey, have prepared several innovative decorative ideas for this year.And you can use the ideas discussed above to make the room even better in 2022.
Bedroom decoration ideas 2022